Reusable elastomeric respirators are not currently included in the Strategic National Stockpile – but they should be.
Healthcare workers facing a severe shortage of single-use disposable masks during the COVID-19 pandemic have been forced to take extraordinary steps to stretch supplies, including reusing single-use masks multiple times.
At the same time, there are respiratory protection products specifically designed and certified for reuse. Referred to as elastomeric respirators, one reusable elastomeric can do the work of hundreds, if not thousands, of disposable N95 masks. Because they are reusable, they occupy a fraction of the storage space and are economical. Elastomeric respirators offer filter efficiency equal to or higher than N95s, and they also can also be paired with interchangeable cartridges for use against a wide array of hazards. This flexibility is important to prepare for future emergencies, natural disasters, and other security threats.
Use this webtool to send a prewritten message (that you can personalize) to the United States Secretary of Health and Human Services, which oversees the Strategic National Stockpile.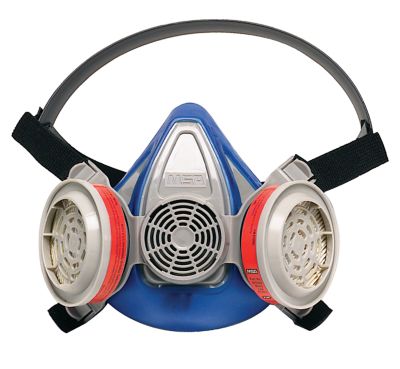 Advantage® 200 LS Half-Mask Respirator
Tell Federal Decision Makers: For the Benefit of Healthcare Workers, Include Elastomeric Respirators in the Strategic National Stockpile*
*Your message will be emailed directly to the United States Secretary of Health and Human Services. It will also be kept on file, aggregated with like responses, and delivered to other federal decision makers throughout this campaign. Your data will be processed in accordance with the MSA Privacy Policy.
Thank you for lending your voice to this important issue!