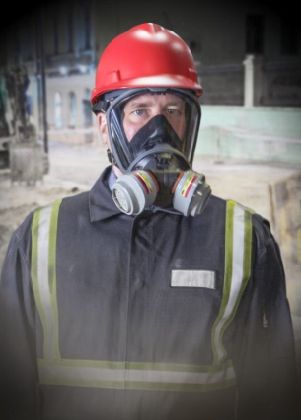 The goal of respiratory protection is to protect workers from harmful atmospheres. But regulations and standards, along with the various types of respirators, how they work, and what their limitations are can make this anything but simple.
And in this era of the COVID-19 pandemic, staying informed on facial coverings and breathing apparatus is more important than ever.
This ebook will walk you through the key considerations when it comes to picking the right respirator, answering your questions about such things as containment type, concentration, hazard ratio and workplace conditions. And provide you with a starting point for comparing different options, since there's no "one-size-fits-all" choice.
Stay informed on the latest types of respirators and learn which option is the best one for your unique environment.