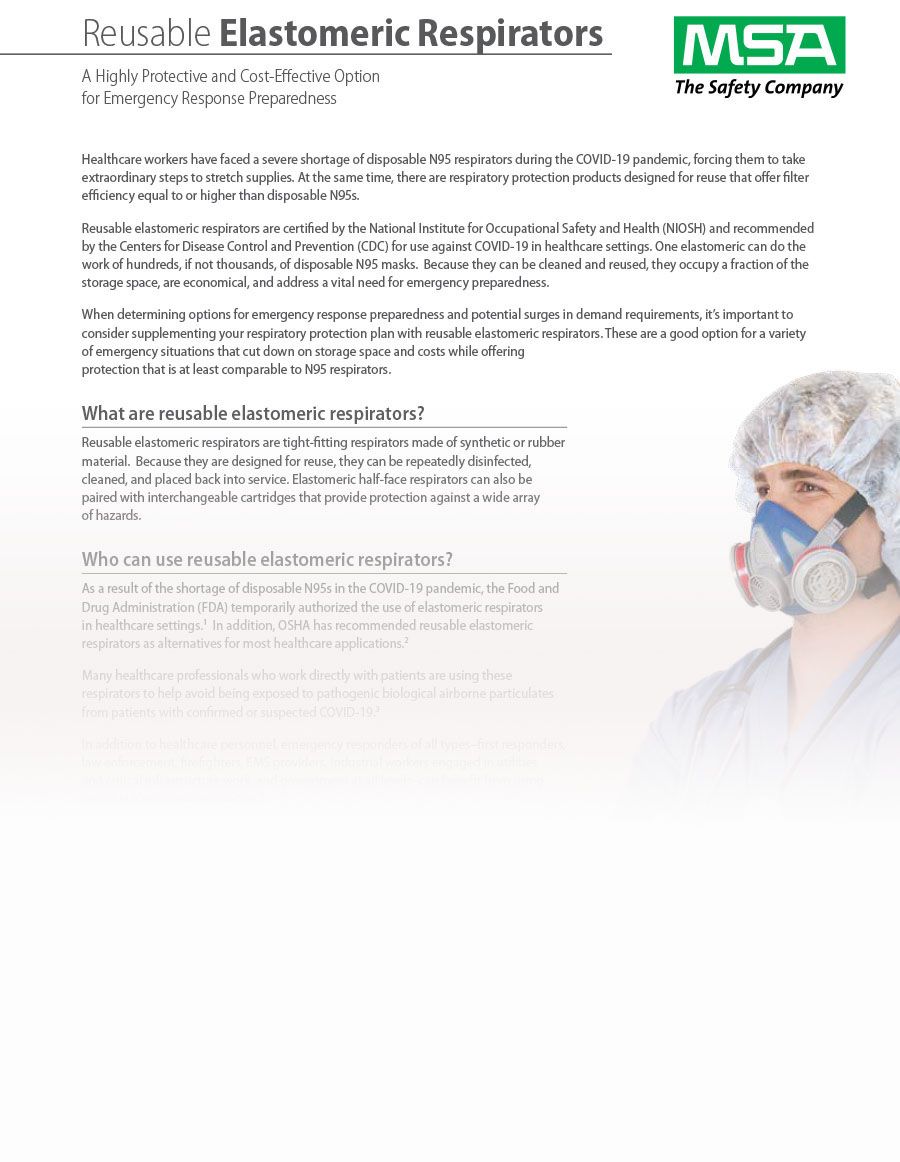 Reusable Elastomeric Respirators
an alternative to disposable masks for emergency preparedness
Healthcare workers have faced a severe shortage of disposable N95 respirators during the pandemic, forcing them to take extraordinary steps to stretch supplies. At the same time, there are respiratory protection products designed for reuse that offer filter efficiency equal to or higher than disposable N95s.
Reusable elastomeric respirators are certified by the National Institute for Occupational Safety and Health (NIOSH) and recommended by the Centers for Disease Control and Prevention (CDC) for use against COVID-19 in healthcare settings. One elastomeric can do the work of hundreds, if not thousands, of disposable N95 masks. Because they can be cleaned and reused, they occupy a fraction of the storage space, are economical, and address a vital need for emergency preparedness.
Find out more about the benefits of reusable elastomeric half-mask respirators.
Download the free white paper