Featured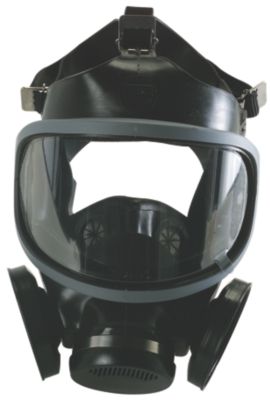 Ultra-Twin® Full-Facepiece Respirator
Crafted to provide a secure fit and strong protection, Ultra-Twin Full-Facepiece Respirators offer several options that make it a clear choice for defense against toxic chemicals. The unit features an inturned lip for a comfortable seal against the face, a large chin cup for easy positioning, and 5 suspension headstraps with roller buckles that hold the facepiece in place while minimizing hair entanglement. The wide lens is scratch resistant, while a speaking diaphragm provides clear short-range communications. The unit also features a nosecup that helps eliminate lens fogging.
Featured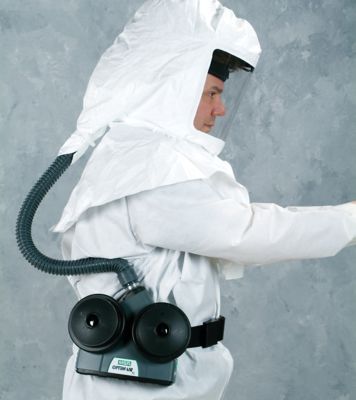 OptimAir® TL PAPR
The low-profile OptimAir® TL Powered Air-Purifying Respirator combines state-of-the-art design with superior "smart" features. The unit packages the motor blower, cartridges, and battery in a single hip-hugging design for lightweight comfort and fit. The low profile motor blower offers optimal airflow through a crushproof breathing tube, while the ergonomic battery pack allows for free movement within confined spaces. The unit automatically adjusts flow rates for altitude via an internal pressure sensor, while the cutting-edge design permits fast, accurate change-out of cartridges, hoods and batteries. The standard kit includes motor blower, smart charger, standard battery, hose, and decon belt.
Featured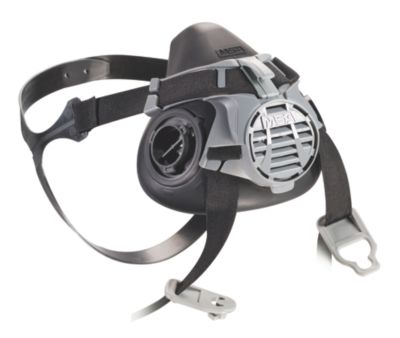 Advantage® 420 Half-Mask Respirator
With its UniBond over-mold facepiece, AnthroCurve™ face seal, and low profile design, the Advantage 420 Respirator is the superior option for respiratory protection. The over-mold facepiece and face seal ensure the unit provides an excellent fit and comfort to the wearer. The unique yoke and harness design (patent pending) allows a user to easily don and doff the state-of-the-art respirator while maintaining a customized fit. Other features include a ComforTop headband, a built-in moisture release chin cup hole, and the extra-wide head and neck straps.
Comfo Classic® Half-Mask Respirator
The SoftFeel® facepiece of the Comfo Classic Half-Mask Respirator makes this unit dramatically more comfortable. The material increases the softness of both Hycar rubber and silicone, which are the two facepiece materials available with Comfo Classic respirators. The unit's unique face seal design also provides an exceptional fit.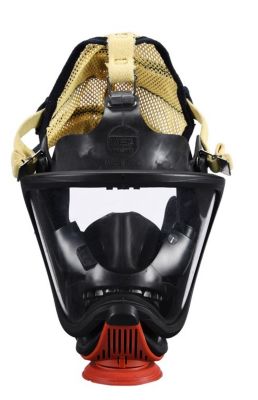 Ultra Elite® Positive Pressure Full-Face Masks
Combining state-of-the-art features with MSA's precision engineering, the Ultra Elite full-face mask is our top model in this range. The ergonomic design makes this a comfortable unit, while the 5-point harness makes it easy to put it on or take it off. The distortion-free coated lens provides a wide field of vision, while the unique airflow prevents lens misting. The face blank has a single-sealing flange and comes in rubber or silicone, while the speech diaphragm makes communication easy to discern. The model has more than 40 different versions, making it the perfect mask for many different applications.