PremAire® Supplied Air Respirator System
This full-face, pressure-demand, Type-C supplied-air respirator features a patented waist-mounted manifold for incredible flexibility. Can be converted from a supplied-air device to an air-purifying system. Dual-supply option lets users connect from one pressurized continuous air source to another—without losing continuity of airflow. The vortex tube option delivers whole-body temperature control for added comfort.
FireHawk® Air Mask Upgrade Kits
These upgrade kits are designed to bring 2002-edition MSA FireHawk® Air Masks into compliance with NFPA 2007-edition standards. Features new electronics (except electronic communications devices), carrier and harness, and MMR regulator components.
Featured
Gravity® Temporary Horizontal Lifelines
MSA's newly enhanced Gravity Temporary Horizontal Lifelines offer unique, exclusive bypass shuttles enabling two workers to share a line and pass each other while maintaining 100% tie-off. The Gravity Temporary Synthetic Horizontal Lifeline, designed for easy installation and removal, suits many applications. System mounts to any suitable 5,000-lb-rated anchorage point and uses many standard components. Integral line tensioner helps to ensure proper lifeline tensioning.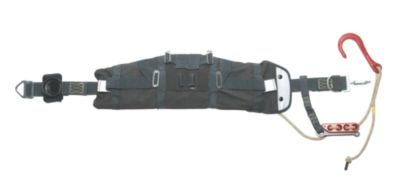 FireHawk® Rescue Belt II
Rappel to safety with this innovative, quick-release device for emergency egress. Ergonomically contoured, it easily stores rescue rope, hook or carabiner and descender. Ideal for extreme conditions, it features a web management system that also integrates a regulator holder. One belt fits all (up to 310 pounds, including equipment).
Advantage® 200 LS Half-Mask Respirator
The Advantage 200 LS is a comfortable, efficient and economic half mask. It is ideal for applications where workers are exposed to various hazards from job to job, such as high concentrations of fumes, mists and gases. With its patented MultiFlex system the Advantage 200 LS offers maximum protection and high wearing comfort. The soft, pliable combination of rubber and plastic provides a customised and pressure-free fit, instantly conforming to the wearer's unique facial characteristics. The Advantage 200 LS comes in three sizes and has a complete and exclusive filter programme to protect against harmful particles and/or gases.
Discontinued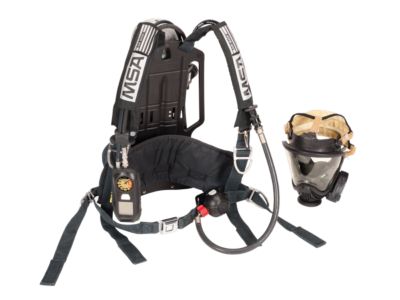 FireHawk® M7XT Air Mask
Through NFPA, firefighters strive to improve the durability and performance of their SCBA and PASS devices. It's no different with the new 2013 edition of NFPA 1981 and 1982 NFPA standards for self-contained breathing apparatus and personal alert safety systems (PASS). These revisions call for a minimum low pressure alarm set point of 33% cylinder operating pressure remaining, improved facepiece lens radiant heat performance, 500° F heat and flame exposure, and standardized PASS device alarm sound patterns. In addition, NFPA has raised the bar on voice communication capability, now requiring measurable, minimum Sound Transmission Index (STI) scores for both mechanical and electronic communications. MSA's new FireHawk M7XT Air Mask represents a true technological achievement in critical firefighter protection. As firefighters determined the safety requirements required to meet NFPA 1981 and 1982 2013-edition standards, MSA engineering teams began to design solutions. The new FireHawk M7XT Air Mask, with its life-safety design components built upon a modular air mask platform, exceeds NFPA 2013 requirements and provides firefighters with the highest quality SCBA available.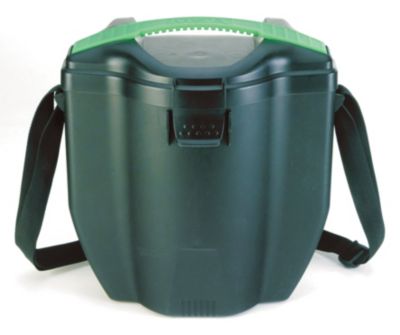 Advantage® 3000 Mask Accessories
There is a full range of useful accessories for our full-face Advantage 3000 mask.  For example a carrying container, which can also hold all MSA face masks and features a wall bracket for quick access. The inside of the container includes a slide that snugly holds an EN 148 threaded filter. The cover has two lugs that can hold Advantage bayonet-type filters. A spectacle kit is also available to ensure that users can use their glasses while wearing the mask. There is also adhesive protective visors, to avoid scratches or dirt on the mask lens.