Featured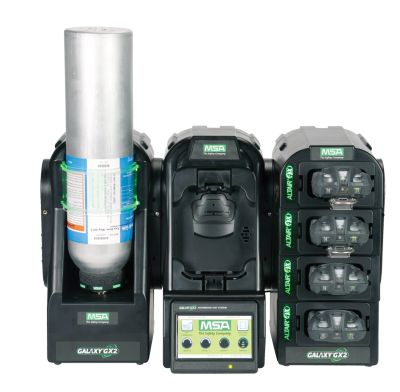 GALAXY® GX2 Automated Test System
Simplicity counts with the MSA GALAXY® GX2 Automated Test System for advanced safety management and effortless operation. The GALAXY GX2 Automated Test System provides simple, intelligent testing and calibration of MSA ALTAIR® and ALTAIR PRO Single-Gas Detectors and ALTAIR 4X and ALTAIR 5X Multigas Detectors. Easy-to-use automated test stand offers high performance as either stand-alone unit or integrated portable detector management system, enabling total data access and control of the MSA ALTAIR family Gas Detector fleet. New MSA Link™ Pro Software for proactive safety management; gas exposure email alerts, direct data input, live filtering, test and exposure queries, collecting and printing reports.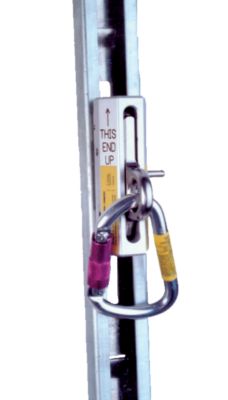 Dyna-Glide® Rigid Rail System
The Dyna-Glide® Rigid Rail Fall Protection System is used to arrest falls from heights where workers may be climbing up ladders, towers, or almost any structure. This rigid rail system enhances the way a climber is able to perform the necessary work. MSA rigid rail systems can be mounted to already-installed ladders, to corners of lattice towers, and to other suitably strong structures your crew needs to climb. Furthermore, using different MSA mounting assemblies, the Dyna-Glide rigid rail system can be attached to almost any structure that it's permissible to climb. MSA Rigid rail systems can be constructed to continuously protect climbers – whether they're traveling vertically, horizontally, or around curves, corners, or obstacles. For added performance, the MSA Dyna-Glide rigid rail system can be used by more than one person at a time.
PremAire® Supplied Air Respirator System
This full-face, pressure-demand, Type-C supplied-air respirator features a patented waist-mounted manifold for incredible flexibility. Can be converted from a supplied-air device to an air-purifying system. Dual-supply option lets users connect from one pressurized continuous air source to another—without losing continuity of airflow. The vortex tube option delivers whole-body temperature control for added comfort.
Featured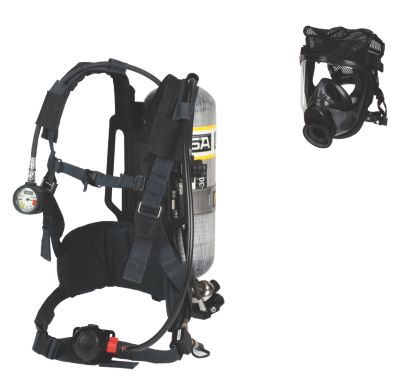 AirHawk® II Air Mask
Lightweight, durable and economical, this SCBA keeps contaminants at bay. Ideal for a variety of industrial-hazard applications. Choose from a variety of options for each of the system's six major components including: face piece, carrier and harness assembly; cylinder; first-stage regulator; mask-mounted regulator; and end-of-service time indicator.