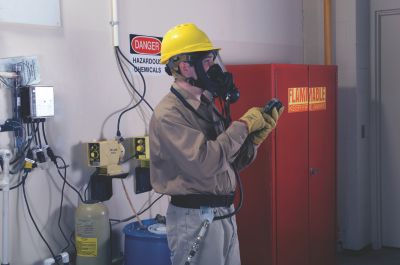 PremAire® Cadet Supplied Air Respirator
Get air on demand with this high-performance, Type C, supplied-air respirator. Mask-mounted regulator responds quickly to changing breathing requirements. Maintains a slight positive pressure to prevent contaminants from invading the face piece. Ideal for chemical and petrochemical processing, municipal utilities, and asbestos and lead paint abatement, as well as non-IDLH environments such as pharmaceutical applications and hazardous materials clean up. Available as a basic supplied air device or as a combination air-line/air-purifying respirator.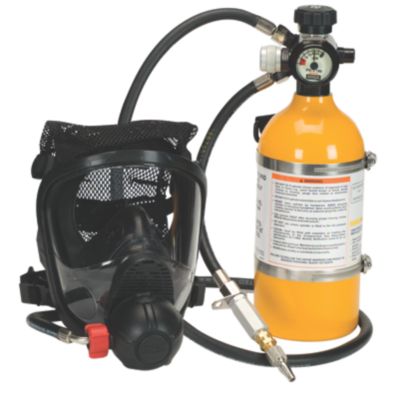 PremAire® Cadet Escape Respirator
This combination supplied-air respirator with SCBA is designed especially for escape. Versatile, comfortable and affordable, it features a single-assembly first-stage regulator and cylinder valve. Small in size and profile, this one is ideal for working in tight places.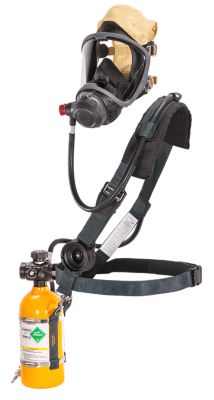 G1 PremAire® Cadet Escape Respirator
Introducing the latest addition to the G1 Series, the G1 PremAire Cadet Escape.  This combination supplied air respirator with escape cylinder offers a streamlined, lightweight design and incorporates one of the most technologically advanced, lightest and lowest profile facepieces on the market today.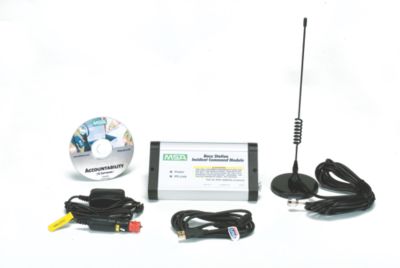 MSA A2 Software
MSA A2 Software offers the ability to customize your SCBA to meet your SOP, analyze use data, as well as provides a simple, reliable method to enhance firefighter safety and accountability on the fire scene by monitoring firefighters' status remotely from incident command.