Featured

Workman® Energy-Absorbing Lanyard
When free-fall distance can exceed two feet, use a lightweight, low-profile Workman® Energy-Absorbing Lanyard. The energy absorber not only limits force on the body in a fall, but also on the anchor location. The shock absorber includes a clear, durable protective cover over the labels to increase service life and allow for easy inspection.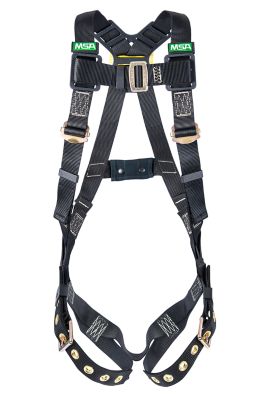 Workman® Harnesses
Quality, comfort, and value come together in the Workman line of products. Workman Full Body Harnesses feature lightweight components and durable webbing. For corrosive environments, the Workman® Stainless Steel Full Body Harness comes equipped with stainless steel hardware.  Stainless steel components are resistant to harsh environments so they maintain durability when used in corrosive environments.
PremAire® Supplied Air Respirator System
This full-face, pressure-demand, Type-C supplied-air respirator features a patented waist-mounted manifold for incredible flexibility. Can be converted from a supplied-air device to an air-purifying system. Dual-supply option lets users connect from one pressurized continuous air source to another—without losing continuity of airflow. The vortex tube option delivers whole-body temperature control for added comfort.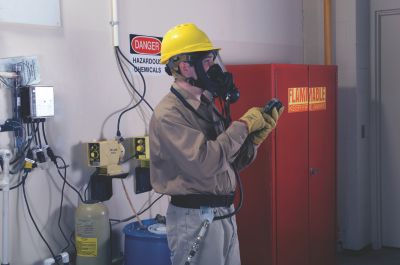 PremAire® Cadet Supplied Air Respirator
Get air on demand with this high-performance, Type C, supplied-air respirator. Mask-mounted regulator responds quickly to changing breathing requirements. Maintains a slight positive pressure to prevent contaminants from invading the face piece. Ideal for chemical and petrochemical processing, municipal utilities, and asbestos and lead paint abatement, as well as non-IDLH environments such as pharmaceutical applications and hazardous materials clean up. Available as a basic supplied air device or as a combination air-line/air-purifying respirator.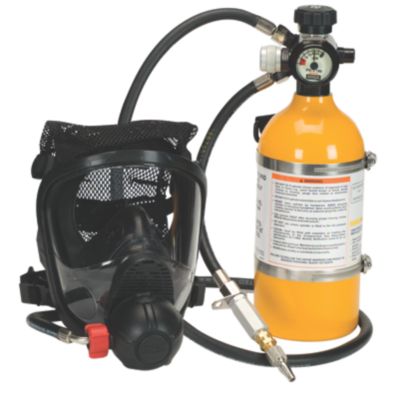 PremAire® Cadet Escape Respirator
This combination supplied-air respirator with SCBA is designed especially for escape. Versatile, comfortable and affordable, it features a single-assembly first-stage regulator and cylinder valve. Small in size and profile, this one is ideal for working in tight places.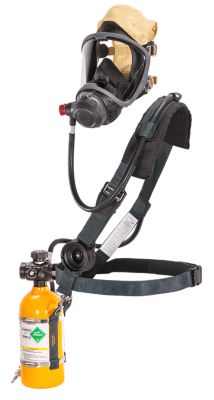 G1 PremAire® Cadet Escape Respirator
Introducing the latest addition to the G1 Series, the G1 PremAire Cadet Escape.  This combination supplied air respirator with escape cylinder offers a streamlined, lightweight design and incorporates one of the most technologically advanced, lightest and lowest profile facepieces on the market today.

Workman® Personal Fall Limiters
The Workman Personal Fall Limiter (PFL) and the Workman Twin Leg Personal Fall Limiter are two of the most versatile fall protection devices available on the market today. The Workman PFL has a fast acting brake mechanism and the Workman Twin Leg PFL offers a great alternative to twin leg shock-absorbing lanyards.