Featured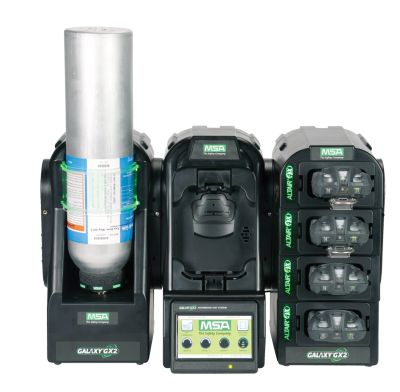 GALAXY® GX2 Automated Test System
Simplicity counts with the MSA GALAXY® GX2 Automated Test System for advanced safety management and effortless operation. The GALAXY GX2 Automated Test System provides simple, intelligent testing and calibration of MSA ALTAIR® and ALTAIR PRO Single-Gas Detectors and ALTAIR 4X and ALTAIR 5X Multigas Detectors. Easy-to-use automated test stand offers high performance as either stand-alone unit or integrated portable detector management system, enabling total data access and control of the MSA ALTAIR family Gas Detector fleet. New MSA Link™ Pro Software for proactive safety management; gas exposure email alerts, direct data input, live filtering, test and exposure queries, collecting and printing reports.
PremAire® Supplied Air Respirator System
This full-face, pressure-demand, Type-C supplied-air respirator features a patented waist-mounted manifold for incredible flexibility. Can be converted from a supplied-air device to an air-purifying system. Dual-supply option lets users connect from one pressurized continuous air source to another—without losing continuity of airflow. The vortex tube option delivers whole-body temperature control for added comfort.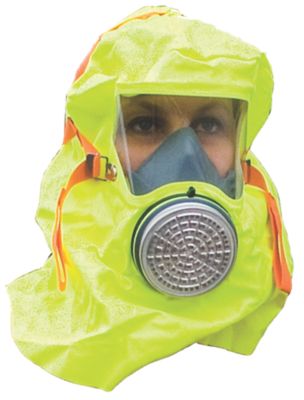 S-CAP Hood
This highly visible, one-size-fits-all yellow hood offers protection against smoke and gas from fires, especially carbon monoxide. The easy-to-use unit dons quickly and features a nose cup for a wide variety of head and face sizes, while the cotton neck seal ensures a tight fit. The high-performance filter offers thorough protection, while the wide lens provides an increased field of vision and the low breathing resistance reduces claustrophobia.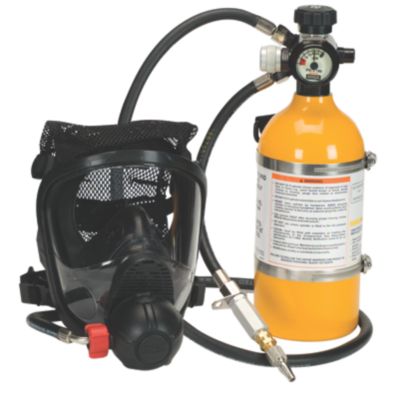 PremAire® Cadet Escape Respirator
This combination supplied-air respirator with SCBA is designed especially for escape. Versatile, comfortable and affordable, it features a single-assembly first-stage regulator and cylinder valve. Small in size and profile, this one is ideal for working in tight places.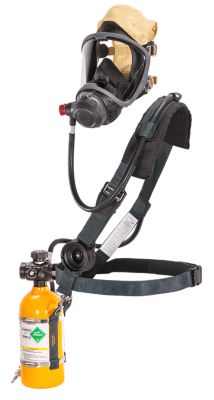 G1 PremAire® Cadet Escape Respirator
Introducing the latest addition to the G1 Series, the G1 PremAire Cadet Escape.  This combination supplied air respirator with escape cylinder offers a streamlined, lightweight design and incorporates one of the most technologically advanced, lightest and lowest profile facepieces on the market today.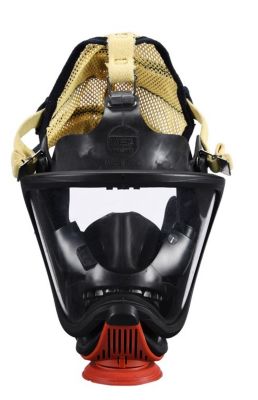 Ultra Elite® Positive Pressure Full-Face Masks
Combining state-of-the-art features with MSA's precision engineering, the Ultra Elite full-face mask is our top model in this range. The ergonomic design makes this a comfortable unit, while the 5-point harness makes it easy to put it on or take it off. The distortion-free coated lens provides a wide field of vision, while the unique airflow prevents lens misting. The face blank has a single-sealing flange and comes in rubber or silicone, while the speech diaphragm makes communication easy to discern. The model has more than 40 different versions, making it the perfect mask for many different applications.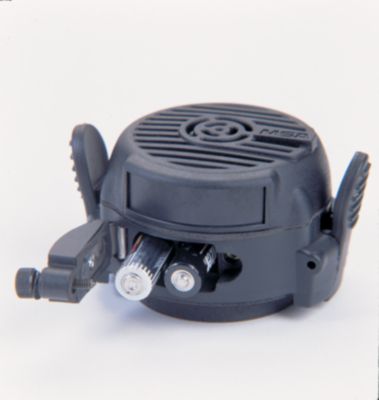 Ultra Elite Accessories
This ensemble contains several accessories for our purpose-built Ultra Elite mask. The options include a spectacle kit, adhesive protective visors, welders adapter, a mask tightness tester, and a carrying case. The sturdy carrier features a carrying strap for convenient access, while a radio communication kit ensures a user can maintain close contact while wearing the full-face mask.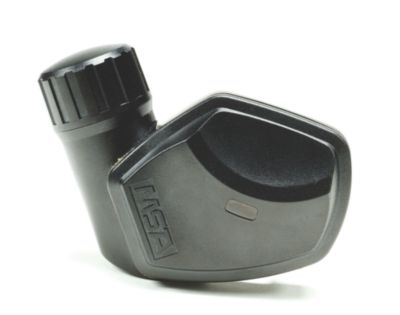 Nightfighter™ Heads-Up Display System
Clearly and easily see air cylinder content when wearing an MSA Ultra Elite Facepiece. This display system includes a transmitter assembly that securely mounts to the SCBA shoulder gauge pressure hose. Sends a digitally encoded signal to the facepiece-mounted receiver. Displays cylinder contents in one-quarter increments. Features 7 LED light patterns.