Featured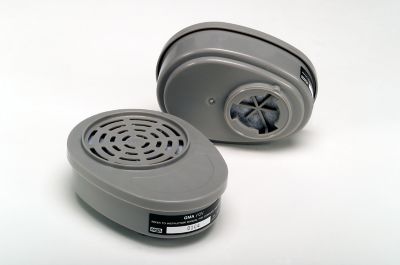 Advantage® Chemical and Combination Cartridges
Crafted for easy installation and strong protection, Advantage Respirator Cartridges use a bayonet-style design for easy mounting. With low-lug height and lead-in connectors, the cartridges lock into place with only a single twist.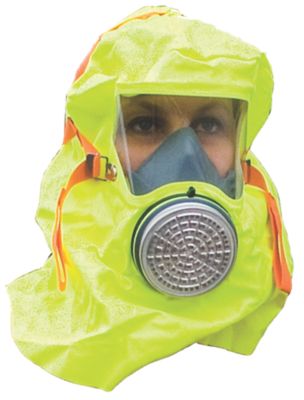 S-CAP Hood
This highly visible, one-size-fits-all yellow hood offers protection against smoke and gas from fires, especially carbon monoxide. The easy-to-use unit dons quickly and features a nose cup for a wide variety of head and face sizes, while the cotton neck seal ensures a tight fit. The high-performance filter offers thorough protection, while the wide lens provides an increased field of vision and the low breathing resistance reduces claustrophobia.
Comfo Classic® Half-Mask Respirator
The SoftFeel® facepiece of the Comfo Classic Half-Mask Respirator makes this unit dramatically more comfortable. The material increases the softness of both Hycar rubber and silicone, which are the two facepiece materials available with Comfo Classic respirators. The unit's unique face seal design also provides an exceptional fit.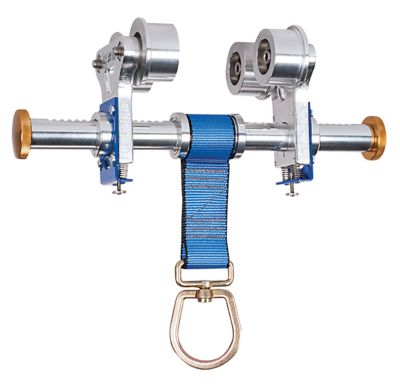 Beam Trolley
The Beam Trolley is a moveable anchorage connector designed to support either personnel or material. Trolley consists of a carriage with four wheels containing anti-friction bearings that are connected to aluminum housings and to a steel cross bar. Cross bar provides an anchorage point for attaching fall protection equipment. Trolley can be positioned anywhere along an overhead beam to provide mobility in a horizontal direction, and fits the support beam as specified by the user.