Featured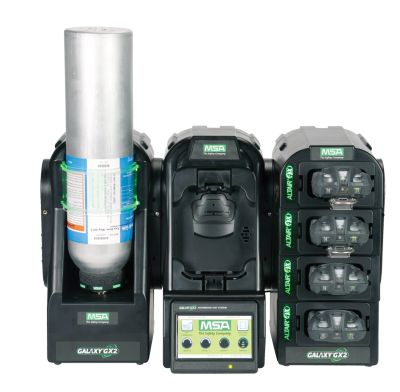 GALAXY® GX2 Automated Test System
Simplicity counts with the MSA GALAXY® GX2 Automated Test System for advanced safety management and effortless operation. The GALAXY GX2 Automated Test System provides simple, intelligent testing and calibration of MSA ALTAIR® and ALTAIR PRO Single-Gas Detectors and ALTAIR 4X and ALTAIR 5X Multigas Detectors. Easy-to-use automated test stand offers high performance as either stand-alone unit or integrated portable detector management system, enabling total data access and control of the MSA ALTAIR family Gas Detector fleet. New MSA Link™ Pro Software for proactive safety management; gas exposure email alerts, direct data input, live filtering, test and exposure queries, collecting and printing reports.
Featured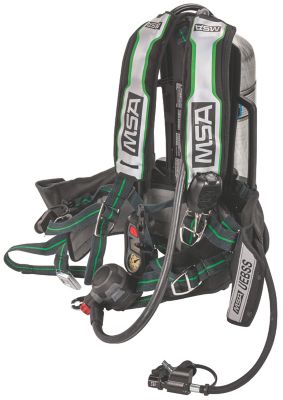 G1 ExtendAire II System
The all new MSA G1 ExtendAire II System is an Emergency Breathing Supply System (EBSS) accessory that uses intermediate pressure air to provide firefighters with emergency breathing air.
Featured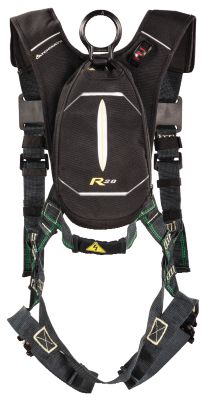 Latchways Personal Rescue Device®
The MSA Latchways® PRD is a lightweight, unobtrusive personal rescue device that is an integrated full body harness system for self-rescue. In the event of a fall the device lowers the person gently to the ground in a controlled descent.
Latchways Sealed Self-Retracting Lanyards
The Latchways Sealed Self-Retracting Lifeline range offers a dependable means of fall protection and has been specifically designed for use in harsh environments such as oil rigs, wind turbines and other offshore applications.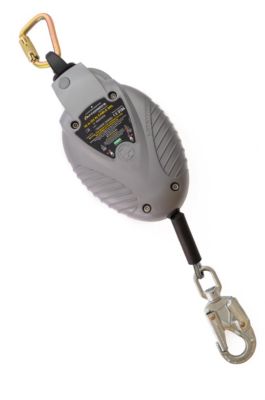 Latchways Standard Self-Retracting Lanyards
The Latchways Standard Self-Retracting Lanyard range offers a dependable means of fall protection and has been specifically designed for use in a number of different environments enabling an unhindered hands-free fall protection solution. Utilizing modern engineering and innovative design, they are the most advanced self-retracting lanyards on the market.
Latchways WinGrip® Vacuum Anchor
The Latchways WinGrip is a vacuum anchor fall protection system for use in aircraft manufacturing and maintenance, as well as a variety of other environments and industrial applications. WinGrip is safe and flexible, it can be used on the fuselage, stabilisers and wings; the system is quick to install, simple to use and is suitable for work inside the hangar and outside on the apron.