left/RIGHT™ Headband Earmuff
The MSA left/RIGHT™ Ear Muffs have dedicated right and left ear cups that are designed to fit ears of all shapes and sizes which offers increased comfort and protection. The headband's breakthrough design simulates the head's curves to provide a comfortable and stable fit, balancing muffs with ear cup angle.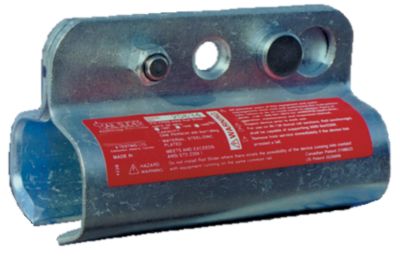 Rail-Slider Anchorage Connector
This device is easily and quickly installed anywhere along an approved anchorage (rail). The Rail Slider™ Anchorage Connector will move along the rail, pulled by the worker's lanyard/harness. No unhooking and re-hooking of the lanyard is required when changing work locations. The rail slider consists of a pair of rail profile plates, which interlock via a set of receiving bolts. A lanyard is attached to an approved carabiner securing the profile plates to the crown of the rail.