Featured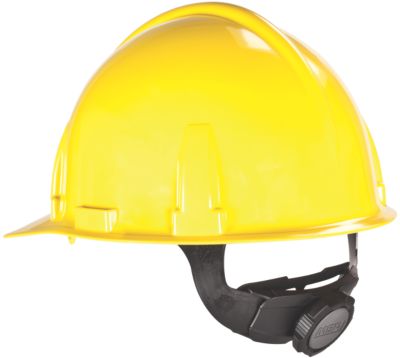 Topgard® Hard Hat Cap Style
Made of durable polycarbonate and featuring a uniridge design, these caps are specialty designed for use by utilities and other industries where head protection with dielectric protection is necessary. Retains limited resistance to top impact or penetration over a wide range of temperatures. Available in slotted or non-slotted design in a variety of colors.
Featured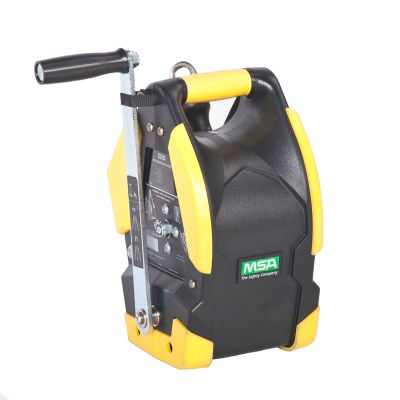 Personnel/Material Hoists
The new MSA Workman Winch is rugged, versatile and economical for lifting, lowering and positioning personnel and materials within confined space applications. Designed for maximum 400-lb (182 kg) workload for personnel and 620-lb (282 kg) for materials, the Workman Winch is built with tough thermoplastic housing to ensure high performance within the harshest environments. Winch offers integral, ergonomic carrying grip and unique, foldable handle for simple storage. Patent-pending bracket design allows for easy, rapid assembly. 
Discontinued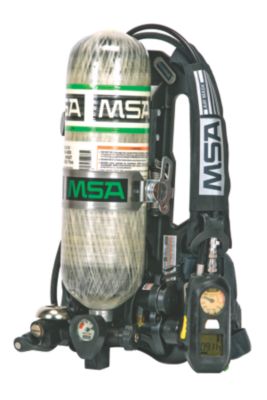 FireHawk® M7 Air Mask
This advanced air mask features seven life-safety design components. It is the highest quality SCBA available and is virtually bulletproof against fire ground hazard. Although lightweight and easy to use, it's a stellar performer—even in the face of extreme temperatures (up to 500°F).
FireHawk® M7 Responder Air Mask
This air mask provides uniquely versatile protection, transforming quickly from a CBRN self-contained breathing apparatus to either an air-purifying respirator (APR) or a powered air-purifying respirator (PAPR). Easily goes from first response and rescue to scene management and remediation. This mask features a one-way inhalation check valve, wide-view lens with Kevlar SpeeD-ON® head harness and high-performance mechanical diaphragm. As the first and only of its kind, it provides emergency responders with the maximum level of protection in CBRN environments.
FireHawk® Air Mask Upgrade Kits
These upgrade kits are designed to bring 2002-edition MSA FireHawk® Air Masks into compliance with NFPA 2007-edition standards. Features new electronics (except electronic communications devices), carrier and harness, and MMR regulator components.
Latchways Sealed Self-Retracting Lanyards
The Latchways Sealed Self-Retracting Lifeline range offers a dependable means of fall protection and has been specifically designed for use in harsh environments such as oil rigs, wind turbines and other offshore applications.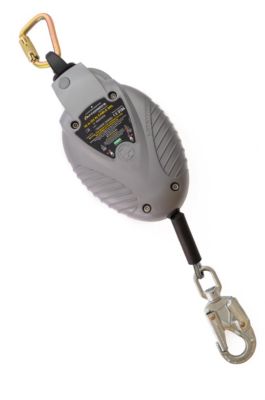 Latchways Standard Self-Retracting Lanyards
The Latchways Standard Self-Retracting Lanyard range offers a dependable means of fall protection and has been specifically designed for use in a number of different environments enabling an unhindered hands-free fall protection solution. Utilizing modern engineering and innovative design, they are the most advanced self-retracting lanyards on the market.