Featured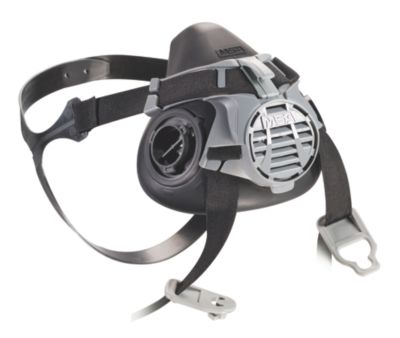 Advantage® 420 Half-Mask Respirator
With its UniBond over-mold facepiece, AnthroCurve™ face seal, and low profile design, the Advantage 420 Respirator is the superior option for respiratory protection. The over-mold facepiece and face seal ensure the unit provides an excellent fit and comfort to the wearer. The unique yoke and harness design (patent pending) allows a user to easily don and doff the state-of-the-art respirator while maintaining a customized fit. Other features include a ComforTop headband, a built-in moisture release chin cup hole, and the extra-wide head and neck straps.
Featured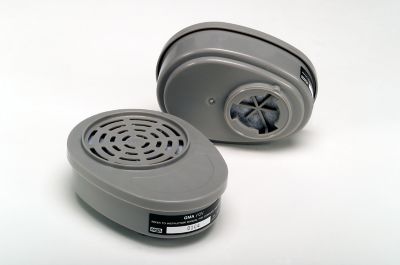 Advantage® Chemical and Combination Cartridges
Crafted for easy installation and strong protection, Advantage Respirator Cartridges use a bayonet-style design for easy mounting. With low-lug height and lead-in connectors, the cartridges lock into place with only a single twist.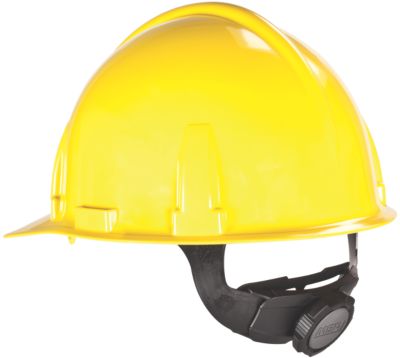 Topgard® Hard Hat Cap Style
Made of durable polycarbonate and featuring a uniridge design, these caps are specialty designed for use by utilities and other industries where head protection with dielectric protection is necessary. Retains limited resistance to top impact or penetration over a wide range of temperatures. Available in slotted or non-slotted design in a variety of colors.
Advantage® 200 LS Half-Mask Respirator
The Advantage 200 LS is a comfortable, efficient and economic half mask. It is ideal for applications where workers are exposed to various hazards from job to job, such as high concentrations of fumes, mists and gases. With its patented MultiFlex system the Advantage 200 LS offers maximum protection and high wearing comfort. The soft, pliable combination of rubber and plastic provides a customised and pressure-free fit, instantly conforming to the wearer's unique facial characteristics. The Advantage 200 LS comes in three sizes and has a complete and exclusive filter programme to protect against harmful particles and/or gases.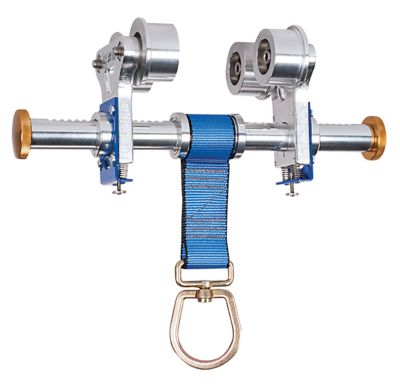 Beam Trolley
The Beam Trolley is a moveable anchorage connector designed to support either personnel or material. Trolley consists of a carriage with four wheels containing anti-friction bearings that are connected to aluminum housings and to a steel cross bar. Cross bar provides an anchorage point for attaching fall protection equipment. Trolley can be positioned anywhere along an overhead beam to provide mobility in a horizontal direction, and fits the support beam as specified by the user.
Discontinued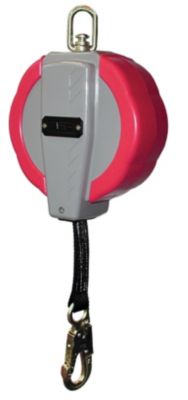 Aptura™ LT 30 Self-Retracting Lanyard
With its solid design and fast-acting brake mechanism, you can be confident that the Aptura™ LT 30 SRL will be there for you when you need it most. MSA has set a new standard in the mechanical fall protection market with the Aptura LT 30 Self-Retracting Lanyard (SRL). These features and more combine to deliver the lightest weight, most versatile SRL available on the market today.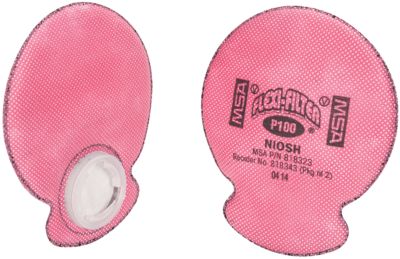 Advantage® Flexi-Filters®
Lightweight, low-profile Flexi-Filter Pads make it easy for wearers to work for hours without fatigue or overheating. The swept-back design increases user field of vision, while low-breathing resistance ensures hours of comfort. Convenient finger tabs ensure easy installation and removal.