Featured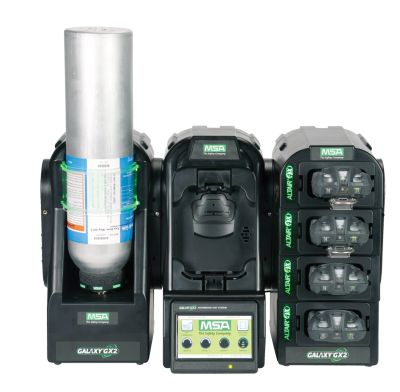 GALAXY® GX2 Automated Test System
Simplicity counts with the MSA GALAXY® GX2 Automated Test System for advanced safety management and effortless operation. The GALAXY GX2 Automated Test System provides simple, intelligent testing and calibration of MSA ALTAIR® and ALTAIR PRO Single-Gas Detectors and ALTAIR 4X and ALTAIR 5X Multigas Detectors. Easy-to-use automated test stand offers high performance as either stand-alone unit or integrated portable detector management system, enabling total data access and control of the MSA ALTAIR family Gas Detector fleet. New MSA Link™ Pro Software for proactive safety management; gas exposure email alerts, direct data input, live filtering, test and exposure queries, collecting and printing reports.
Featured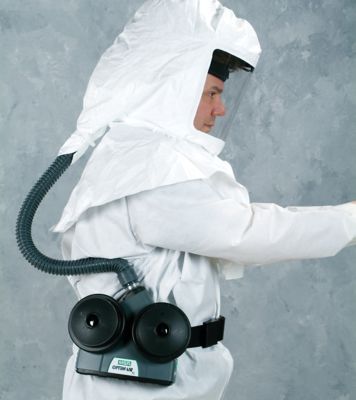 OptimAir® TL PAPR
The low-profile OptimAir® TL Powered Air-Purifying Respirator combines state-of-the-art design with superior "smart" features. The unit packages the motor blower, cartridges, and battery in a single hip-hugging design for lightweight comfort and fit. The low profile motor blower offers optimal airflow through a crushproof breathing tube, while the ergonomic battery pack allows for free movement within confined spaces. The unit automatically adjusts flow rates for altitude via an internal pressure sensor, while the cutting-edge design permits fast, accurate change-out of cartridges, hoods and batteries. The standard kit includes motor blower, smart charger, standard battery, hose, and decon belt.
Featured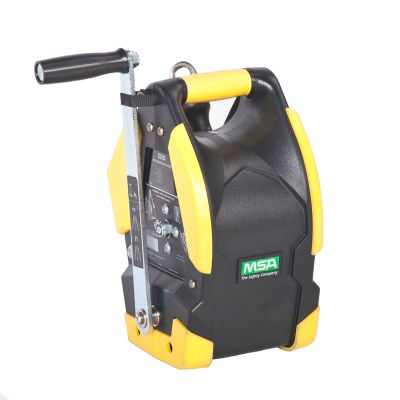 Personnel/Material Hoists
The new MSA Workman Winch is rugged, versatile and economical for lifting, lowering and positioning personnel and materials within confined space applications. Designed for maximum 400-lb (182 kg) workload for personnel and 620-lb (282 kg) for materials, the Workman Winch is built with tough thermoplastic housing to ensure high performance within the harshest environments. Winch offers integral, ergonomic carrying grip and unique, foldable handle for simple storage. Patent-pending bracket design allows for easy, rapid assembly. 
Featured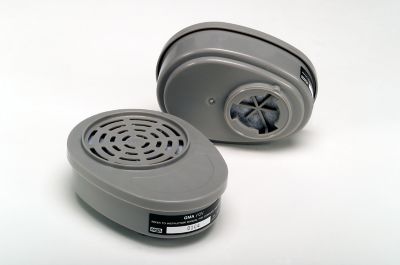 Advantage® Chemical and Combination Cartridges
Crafted for easy installation and strong protection, Advantage Respirator Cartridges use a bayonet-style design for easy mounting. With low-lug height and lead-in connectors, the cartridges lock into place with only a single twist.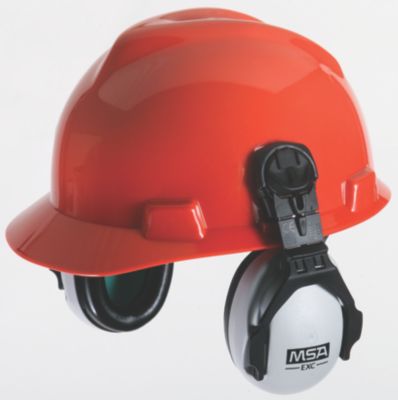 EXC Cap Mounted Earmuff
Comfortable for all-day wear with unique injection molded inserts providing excellent attenuation and maximum space for the ears inside the cup. Features a spring design that offers low pressure tension and a high level of comfort.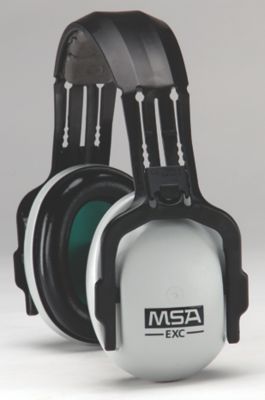 EXC Headband Earmuff
Comfortable for all-day wear with unique injection molded inserts providing excellent attenuation and maximum space for the ears inside the cup. Offers force adjustment for individual fit.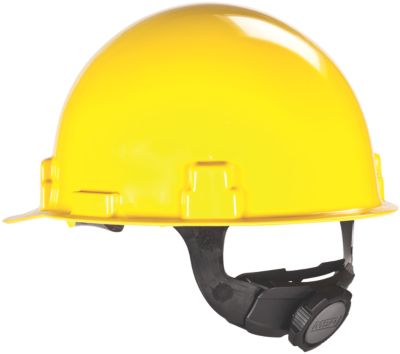 Thermalgard® Hard Hat Cap Style
When workers need a helmet with elevated temperature capability, the Thermalgard® Protective Cap provides protection in a high-strength, smooth crown helmet. The glass-reinforced nylon shell has a beaded edge for improved rigidity. Slots in the cap allow for mounting hearing protection muffs, welding shields, and faceshields.
Comfo Classic® Half-Mask Respirator
The SoftFeel® facepiece of the Comfo Classic Half-Mask Respirator makes this unit dramatically more comfortable. The material increases the softness of both Hycar rubber and silicone, which are the two facepiece materials available with Comfo Classic respirators. The unit's unique face seal design also provides an exceptional fit.