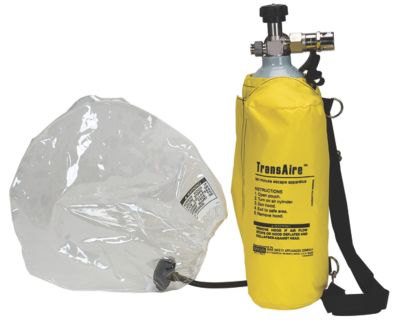 TransAire® 5 and TransAire® 10 Escape Respirator
These self-contained devices help personnel escape dangerous and deadly atmospheres, including those with high concentrations of toxic gases or vapors or oxygen deficiency. Low profile, lightweight, and easy to carry, these escape respirators feature one-control operation for a swift exit.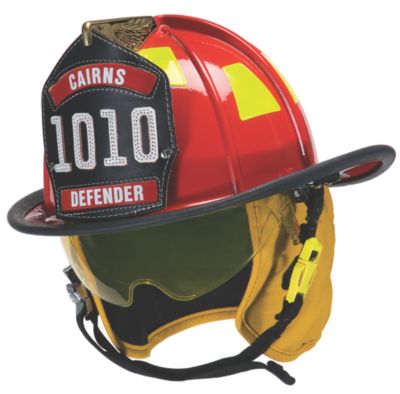 Defender® Visor for Cairns® 1010 and 1044 Helmets
The Defender Visor stays clean inside your fire helmet until needed for overhaul and non-IDLH search-and-recovery. Sleek and attractive design allows for fast, easy raising and lowering of the fire helmet visor even with gloved hands.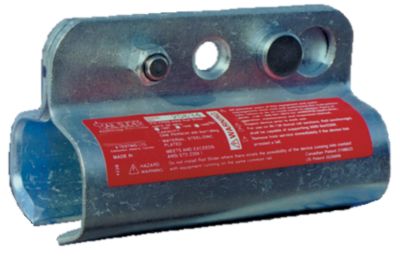 Rail-Slider Anchorage Connector
This device is easily and quickly installed anywhere along an approved anchorage (rail). The Rail Slider™ Anchorage Connector will move along the rail, pulled by the worker's lanyard/harness. No unhooking and re-hooking of the lanyard is required when changing work locations. The rail slider consists of a pair of rail profile plates, which interlock via a set of receiving bolts. A lanyard is attached to an approved carabiner securing the profile plates to the crown of the rail.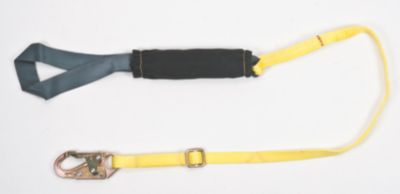 ArcSafe® Energy-Absorbing Lanyard
Providing electrical arc flash protection, ArcSafe® Lanyards use a tear-tape design to keep fall arrest forces below 900 lbs. ArcSafe® Energy Absorbing Lanyards connect the back (dorsal) D-ring of MSA full-body harnesses to a qualified anchorage and anchorage connector.