Featured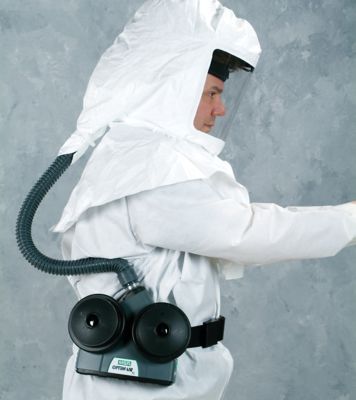 OptimAir® TL PAPR
The low-profile OptimAir® TL Powered Air-Purifying Respirator combines state-of-the-art design with superior "smart" features. The unit packages the motor blower, cartridges, and battery in a single hip-hugging design for lightweight comfort and fit. The low profile motor blower offers optimal airflow through a crushproof breathing tube, while the ergonomic battery pack allows for free movement within confined spaces. The unit automatically adjusts flow rates for altitude via an internal pressure sensor, while the cutting-edge design permits fast, accurate change-out of cartridges, hoods and batteries. The standard kit includes motor blower, smart charger, standard battery, hose, and decon belt.
Featured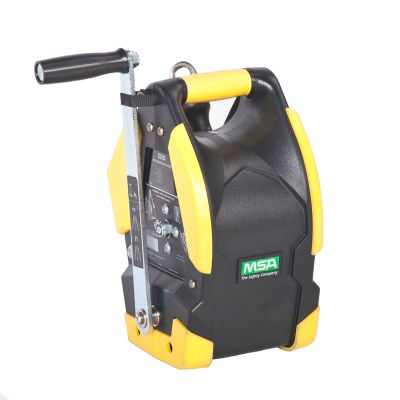 Personnel/Material Hoists
The new MSA Workman Winch is rugged, versatile and economical for lifting, lowering and positioning personnel and materials within confined space applications. Designed for maximum 400-lb (182 kg) workload for personnel and 620-lb (282 kg) for materials, the Workman Winch is built with tough thermoplastic housing to ensure high performance within the harshest environments. Winch offers integral, ergonomic carrying grip and unique, foldable handle for simple storage. Patent-pending bracket design allows for easy, rapid assembly. 
Discontinued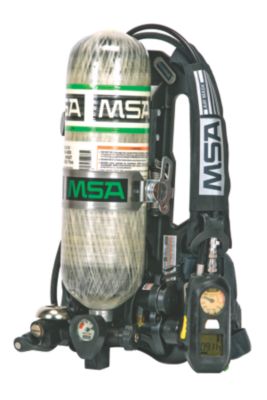 FireHawk® M7 Air Mask
This advanced air mask features seven life-safety design components. It is the highest quality SCBA available and is virtually bulletproof against fire ground hazard. Although lightweight and easy to use, it's a stellar performer—even in the face of extreme temperatures (up to 500°F).
FireHawk® M7 Responder Air Mask
This air mask provides uniquely versatile protection, transforming quickly from a CBRN self-contained breathing apparatus to either an air-purifying respirator (APR) or a powered air-purifying respirator (PAPR). Easily goes from first response and rescue to scene management and remediation. This mask features a one-way inhalation check valve, wide-view lens with Kevlar SpeeD-ON® head harness and high-performance mechanical diaphragm. As the first and only of its kind, it provides emergency responders with the maximum level of protection in CBRN environments.
FireHawk® Air Mask Upgrade Kits
These upgrade kits are designed to bring 2002-edition MSA FireHawk® Air Masks into compliance with NFPA 2007-edition standards. Features new electronics (except electronic communications devices), carrier and harness, and MMR regulator components.
Discontinued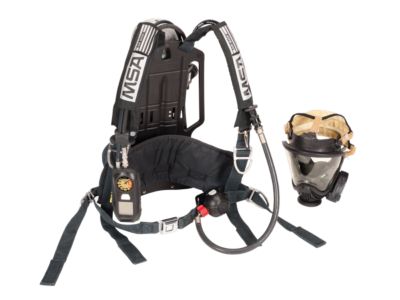 FireHawk® M7XT Air Mask
Through NFPA, firefighters strive to improve the durability and performance of their SCBA and PASS devices. It's no different with the new 2013 edition of NFPA 1981 and 1982 NFPA standards for self-contained breathing apparatus and personal alert safety systems (PASS). These revisions call for a minimum low pressure alarm set point of 33% cylinder operating pressure remaining, improved facepiece lens radiant heat performance, 500° F heat and flame exposure, and standardized PASS device alarm sound patterns. In addition, NFPA has raised the bar on voice communication capability, now requiring measurable, minimum Sound Transmission Index (STI) scores for both mechanical and electronic communications. MSA's new FireHawk M7XT Air Mask represents a true technological achievement in critical firefighter protection. As firefighters determined the safety requirements required to meet NFPA 1981 and 1982 2013-edition standards, MSA engineering teams began to design solutions. The new FireHawk M7XT Air Mask, with its life-safety design components built upon a modular air mask platform, exceeds NFPA 2013 requirements and provides firefighters with the highest quality SCBA available.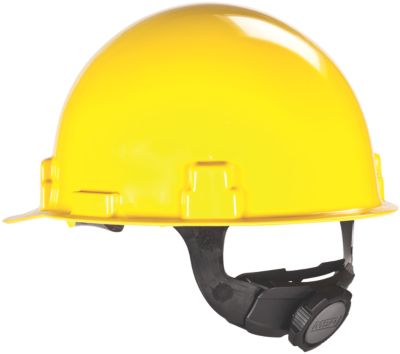 Thermalgard® Hard Hat Cap Style
When workers need a helmet with elevated temperature capability, the Thermalgard® Protective Cap provides protection in a high-strength, smooth crown helmet. The glass-reinforced nylon shell has a beaded edge for improved rigidity. Slots in the cap allow for mounting hearing protection muffs, welding shields, and faceshields.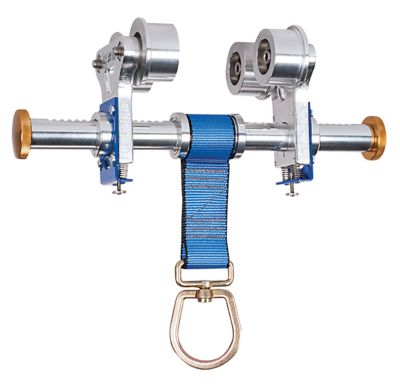 Beam Trolley
The Beam Trolley is a moveable anchorage connector designed to support either personnel or material. Trolley consists of a carriage with four wheels containing anti-friction bearings that are connected to aluminum housings and to a steel cross bar. Cross bar provides an anchorage point for attaching fall protection equipment. Trolley can be positioned anywhere along an overhead beam to provide mobility in a horizontal direction, and fits the support beam as specified by the user.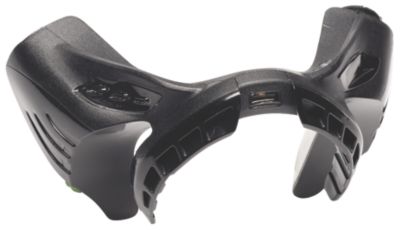 M7 I-HUD Receiver
MSA's new M7 I-HUD Receiver for FireHawk M7 Air Masks is worn on the INSIDE of your facepiece. New LED light patterns enhance safety and security. Unit automatically syncs with SCBA upon startup. Sleek design offers 40 percent weight reduction compared to our external HUD. MSA's I-HUD Receiver is available only with the FireHawk M7 PASS device.