Featured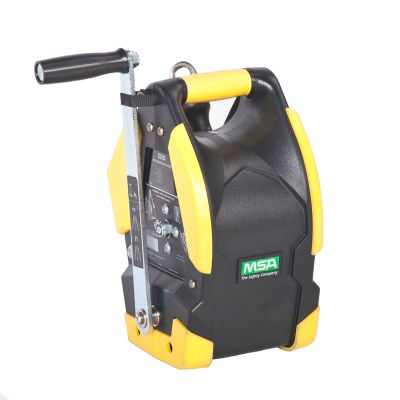 Personnel/Material Hoists
The new MSA Workman Winch is rugged, versatile and economical for lifting, lowering and positioning personnel and materials within confined space applications. Designed for maximum 400-lb (182 kg) workload for personnel and 620-lb (282 kg) for materials, the Workman Winch is built with tough thermoplastic housing to ensure high performance within the harshest environments. Winch offers integral, ergonomic carrying grip and unique, foldable handle for simple storage. Patent-pending bracket design allows for easy, rapid assembly. 
Featured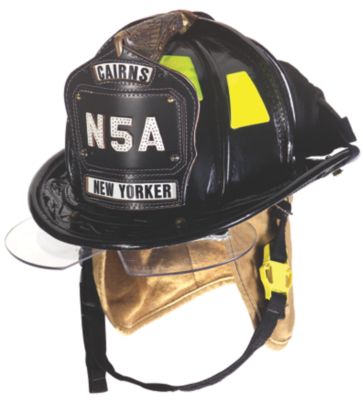 Cairns® N5A New Yorker™ Leather Fire Helmet
Every handcrafted Cairns N5A New Yorker Leather Fire Helmet meets current OSHA requirements and offers the high quality and appearance that generations of firefighters have trusted since 1836. Each New Yorker leather helmet is handcrafted, shaped, stitched, and trimmed to last for years with minimum maintenance. As of September 2018, all Cairns® N5A New Yorker™ Fire Helmets will feature replaceable soft goods, which are easy to remove and clean. In alignment with cancer prevention directives recommended by the Firefighter Cancer Support Network (FCSN), adding replaceable soft goods to this iconic fire helmet helps firefighters better maintain the character of this leather fire helmet while improving safety. The Bronx Bend and Boston Bend are now available on both the MSA Cairns N5A New Yorker Leather Fire Helmet (OSHA compliant) and the N6A Houston Leather Fire Helmet (NFPA 1971 compliant)! Order yours today! #realleatherhelmets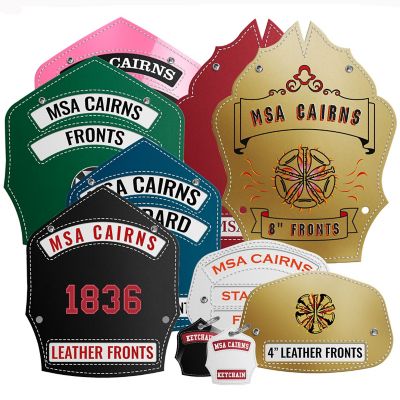 Cairns® Fire Helmet Fronts
The lettering and panels are available in Scotchlite reflective material with millions of possible configurations available. Options include standard fronts and printed gold leaf fronts for the 4", 6", and 8" sizes.
Cairns Firefighter Goggles
Constructed of flame-retardant material and certified to withstand temperatures up to 500°F for up to five minutes. Features easy lens replacement, anti-fog, anti-scratch coatings, and ballistic-grade, optically correct lenses. These Firefighter Goggles are easy to don and doff, even with gloved hands. Choose from InnerZone One, InnerZone Two, InnerZone Three and ESS Fire Goggle models.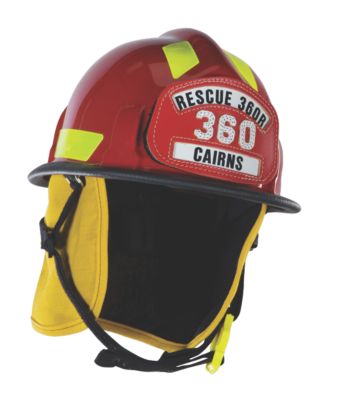 Cairns® Rescue 360R Fire Helmet
Meets NFPA 1951-2013 requirements (USAR), as well as NFPA 1971-2018. The lack of brim on the back of the helmet affords use in confined space and other emergency situations where there is little room to move.
Cairns® Rescue 360R-13 Helmet
This low-profile thermoplastic helmet is specifically designed for rescue usage. Complies with Standard on Protective Ensembles for Technical Rescue Incidents (NFPA 1951-2013).