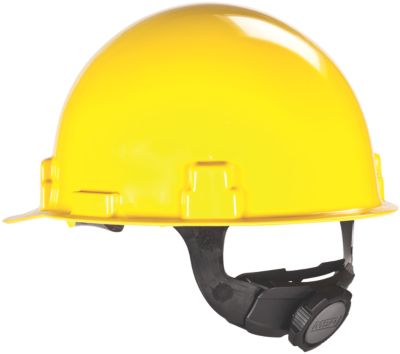 Thermalgard® Hard Hat Cap Style
When workers need a helmet with elevated temperature capability, the Thermalgard® Protective Cap provides protection in a high-strength, smooth crown helmet. The glass-reinforced nylon shell has a beaded edge for improved rigidity. Slots in the cap allow for mounting hearing protection muffs, welding shields, and faceshields.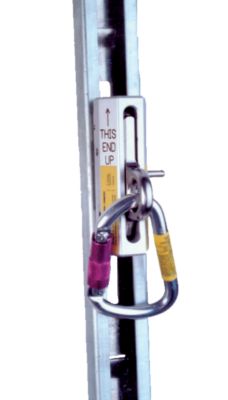 Dyna-Glide® Rigid Rail System
The Dyna-Glide® Rigid Rail Fall Protection System is used to arrest falls from heights where workers may be climbing up ladders, towers, or almost any structure. This rigid rail system enhances the way a climber is able to perform the necessary work. MSA rigid rail systems can be mounted to already-installed ladders, to corners of lattice towers, and to other suitably strong structures your crew needs to climb. Furthermore, using different MSA mounting assemblies, the Dyna-Glide rigid rail system can be attached to almost any structure that it's permissible to climb. MSA Rigid rail systems can be constructed to continuously protect climbers – whether they're traveling vertically, horizontally, or around curves, corners, or obstacles. For added performance, the MSA Dyna-Glide rigid rail system can be used by more than one person at a time.