Featured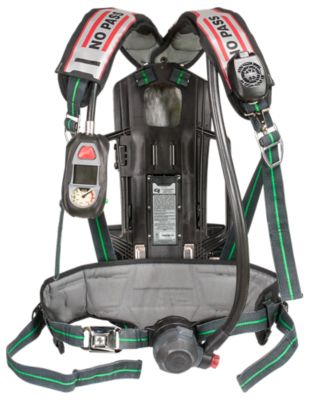 MSA G1 SCBA NO PASS
The MSA G1 NO PASS SCBA is yet another testament to the user focus that MSA brings to the fire service. Incorporating the latest in firefighter safety and technology. There are times on the scene where sudden movements or loud noises might not be a good thing, HAZMAT and law enforcement for example. To meet the needs of these first responders MSA has developed the MSA G1 SCBA NO PASS.
Featured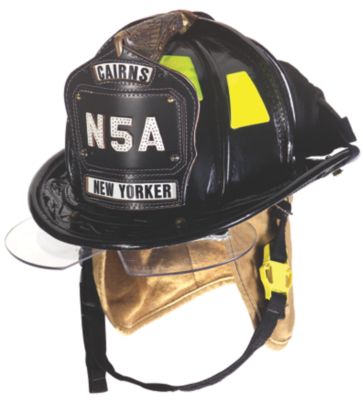 Cairns® N5A New Yorker™ Leather Fire Helmet
Every handcrafted Cairns N5A New Yorker Leather Fire Helmet meets current OSHA requirements and offers the high quality and appearance that generations of firefighters have trusted since 1836. Each New Yorker leather helmet is handcrafted, shaped, stitched, and trimmed to last for years with minimum maintenance. As of September 2018, all Cairns® N5A New Yorker™ Fire Helmets will feature replaceable soft goods, which are easy to remove and clean. In alignment with cancer prevention directives recommended by the Firefighter Cancer Support Network (FCSN), adding replaceable soft goods to this iconic fire helmet helps firefighters better maintain the character of this leather fire helmet while improving safety. Now available: The Bronx Bend! Order your Cairns N5A New Yorker Fire Helmet with the historical "rolled" brim style direct from the MSA fire helmet factory. Both the MSA Cairns N5A New Yorker Fire Helmet (OSHA compliant) and the N6A Houston Fire Helmet (NFPA 1971 compliant) are now available with a Bronx Bend (large and medium sizes).