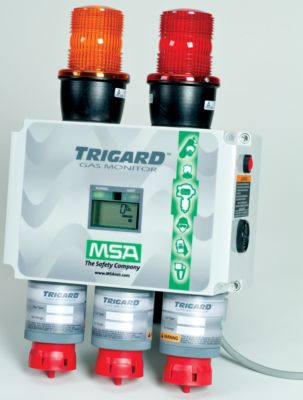 TRIGARD® Gas Monitoring System
Designed to meet a variety of demanding applications, from wastewater facilities, to light industry and commercial applications, the TRIGARD Gas Monitoring System features MSA's precision craftsmanship and detects chlorine, sulfur dioxide and other toxic and combustible gases. The adjustable-range unit also detects oxygen deficiency and enrichment. AC or DC powered, the system features a highly visible LCD screen and simple push-button calibration. Boasting sturdy NEMA 4X design and a single board, the unit offers multiple sensor mounting options. Our patented sensor disconnect-underpower feature allows all sensors to be replaced in hazardous areas without area declassification, while interchangeable smart sensors are pre-calibrated for installation right out of the box.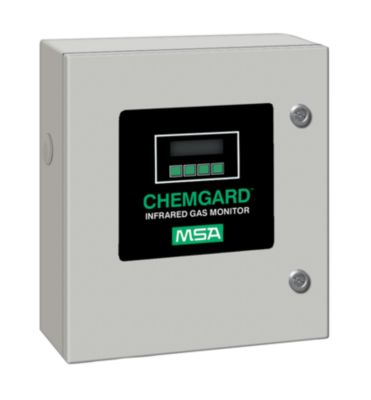 Chemgard® Photoacoustic Infrared Gas Monitor Series
The stable, durable Chemgard Photoacoustic Infrared Gas Monitor is purpose-built and detects minute amounts of a wide variety of gases. Three different enclosure styles ensure there is a configuration for wildly different situations. The instrument typically draws the gas sample via an internal pump, which allows the unit to be mounted in a convenient location if the area to be monitored is inaccessible. The unit can be expanded to monitor up to 8 locations, while an easy-to-read display shows gas concentrations and 3 levels of alarms.
Featured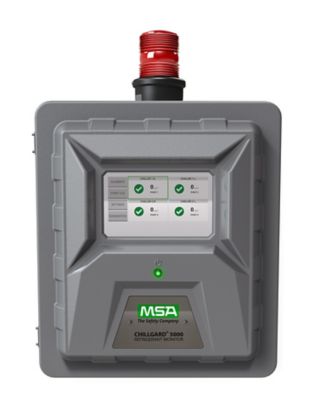 Chillgard® 5000 Refrigerant Leak Monitor
The Chillgard 5000 Refrigerant Leak Monitor provides the earliest level of detection of costly refrigerant gas leaks in mechanical equipment rooms. Sampling system with patented photoacoustic infrared (PAIR) technology detects leaks as low as 1 part per million (ppm). Intuitive, touchscreen user interface makes it easy to operate. Predictive maintenance and diagnostics keep you operational.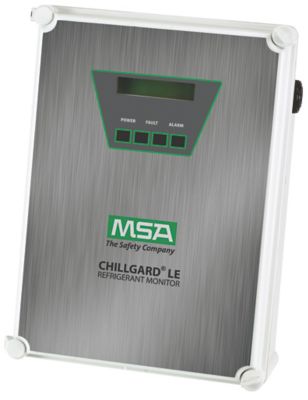 Chillgard® LE Photoacoustic Infrared Refrigerant Monitor
The Chillgard LE Photoacoustic Infrared Refrigerant Monitor is specifically designed for reliable detection of some of the most common refrigerants from up to four remote locations—with a minimum detection level of 20 ppm. Specifically designed to operate for months with virtually no zero drift.