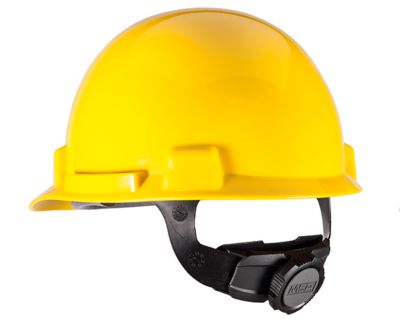 SmoothDome® Slotted Hard Hat Cap Style
The SmoothDome® Slotted Caps are welcomed by welders for their smooth crown and light weight. The SmoothDome offers comfortable head protection for workers in industries who need head protection from small falling objects.
left/RIGHT™ Headband Earmuff
The MSA left/RIGHT™ Ear Muffs have dedicated right and left ear cups that are designed to fit ears of all shapes and sizes which offers increased comfort and protection. The headband's breakthrough design simulates the head's curves to provide a comfortable and stable fit, balancing muffs with ear cup angle.
Discontinued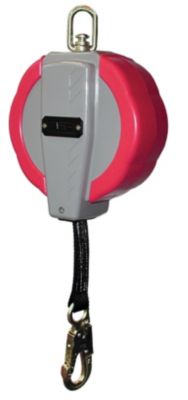 Aptura™ LT 30 Self-Retracting Lanyard
With its solid design and fast-acting brake mechanism, you can be confident that the Aptura™ LT 30 SRL will be there for you when you need it most. MSA has set a new standard in the mechanical fall protection market with the Aptura LT 30 Self-Retracting Lanyard (SRL). These features and more combine to deliver the lightest weight, most versatile SRL available on the market today.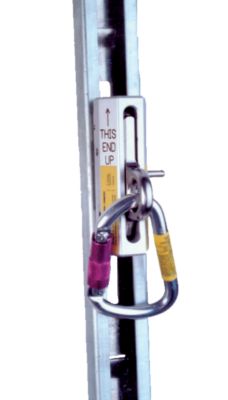 Dyna-Glide® Rigid Rail System
The Dyna-Glide® Rigid Rail Fall Protection System is used to arrest falls from heights where workers may be climbing up ladders, towers, or almost any structure. This rigid rail system enhances the way a climber is able to perform the necessary work. MSA rigid rail systems can be mounted to already-installed ladders, to corners of lattice towers, and to other suitably strong structures your crew needs to climb. Furthermore, using different MSA mounting assemblies, the Dyna-Glide rigid rail system can be attached to almost any structure that it's permissible to climb. MSA Rigid rail systems can be constructed to continuously protect climbers – whether they're traveling vertically, horizontally, or around curves, corners, or obstacles. For added performance, the MSA Dyna-Glide rigid rail system can be used by more than one person at a time.