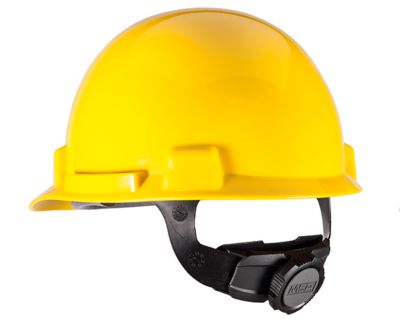 SmoothDome® Slotted Hard Hat Cap Style
The SmoothDome® Slotted Caps are welcomed by welders for their smooth crown and light weight. The SmoothDome offers comfortable head protection for workers in industries who need head protection from small falling objects.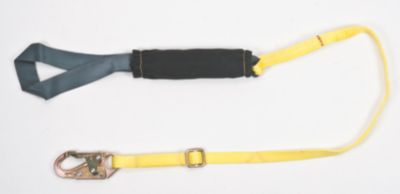 ArcSafe® Energy-Absorbing Lanyard
Providing electrical arc flash protection, ArcSafe® Lanyards use a tear-tape design to keep fall arrest forces below 900 lbs. ArcSafe® Energy Absorbing Lanyards connect the back (dorsal) D-ring of MSA full-body harnesses to a qualified anchorage and anchorage connector.