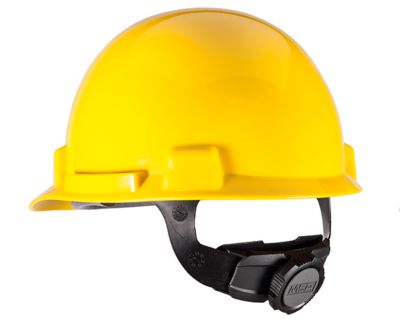 SmoothDome® Slotted Hard Hat Cap Style
The SmoothDome® Slotted Caps are welcomed by welders for their smooth crown and light weight. The SmoothDome offers comfortable head protection for workers in industries who need head protection from small falling objects.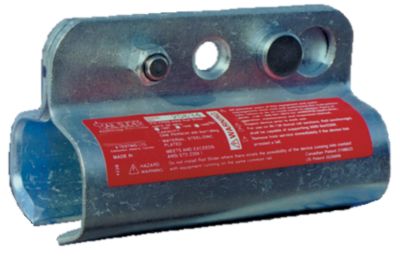 Rail-Slider Anchorage Connector
This device is easily and quickly installed anywhere along an approved anchorage (rail). The Rail Slider™ Anchorage Connector will move along the rail, pulled by the worker's lanyard/harness. No unhooking and re-hooking of the lanyard is required when changing work locations. The rail slider consists of a pair of rail profile plates, which interlock via a set of receiving bolts. A lanyard is attached to an approved carabiner securing the profile plates to the crown of the rail.