Featured

Workman® Energy-Absorbing Lanyard
When free-fall distance can exceed two feet, use a lightweight, low-profile Workman® Energy-Absorbing Lanyard. The energy absorber not only limits force on the body in a fall, but also on the anchor location. The shock absorber includes a clear, durable protective cover over the labels to increase service life and allow for easy inspection.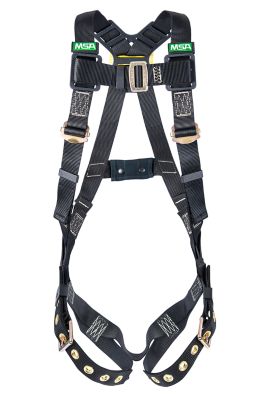 Workman® Harnesses
Quality, comfort, and value come together in the Workman line of products. Workman Full Body Harnesses feature lightweight components and durable webbing. For corrosive environments, the Workman® Stainless Steel Full Body Harness comes equipped with stainless steel hardware.  Stainless steel components are resistant to harsh environments so they maintain durability when used in corrosive environments.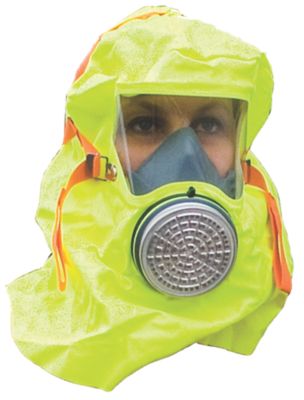 S-CAP Hood
This highly visible, one-size-fits-all yellow hood offers protection against smoke and gas from fires, especially carbon monoxide. The easy-to-use unit dons quickly and features a nose cup for a wide variety of head and face sizes, while the cotton neck seal ensures a tight fit. The high-performance filter offers thorough protection, while the wide lens provides an increased field of vision and the low breathing resistance reduces claustrophobia.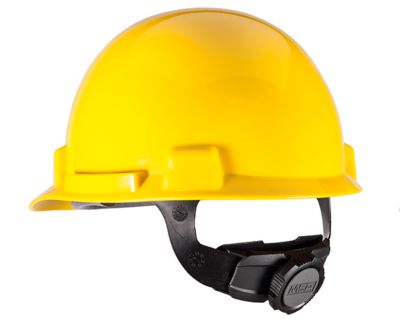 SmoothDome® Slotted Hard Hat Cap Style
The SmoothDome® Slotted Caps are welcomed by welders for their smooth crown and light weight. The SmoothDome offers comfortable head protection for workers in industries who need head protection from small falling objects.

Workman® Personal Fall Limiters
The Workman Personal Fall Limiter (PFL) and the Workman Twin Leg Personal Fall Limiter are two of the most versatile fall protection devices available on the market today. The Workman PFL has a fast acting brake mechanism and the Workman Twin Leg PFL offers a great alternative to twin leg shock-absorbing lanyards.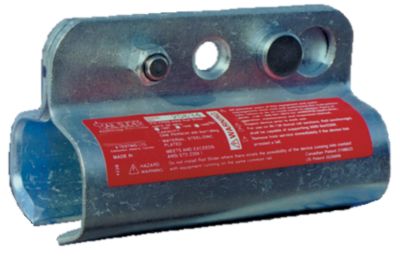 Rail-Slider Anchorage Connector
This device is easily and quickly installed anywhere along an approved anchorage (rail). The Rail Slider™ Anchorage Connector will move along the rail, pulled by the worker's lanyard/harness. No unhooking and re-hooking of the lanyard is required when changing work locations. The rail slider consists of a pair of rail profile plates, which interlock via a set of receiving bolts. A lanyard is attached to an approved carabiner securing the profile plates to the crown of the rail.