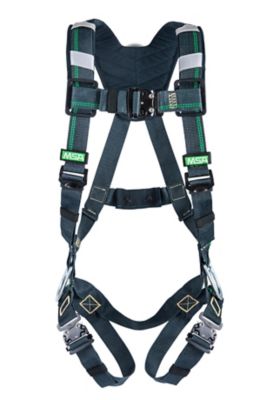 EVOTECH® Harnesses
For the latest design features that improve user comfort, ease of use, durability, and user safety, choose the  EVOTECH ® Harness. The EVOTECH harness has Nanosphere® coating on the webbing that repels grease, dirt & moisture.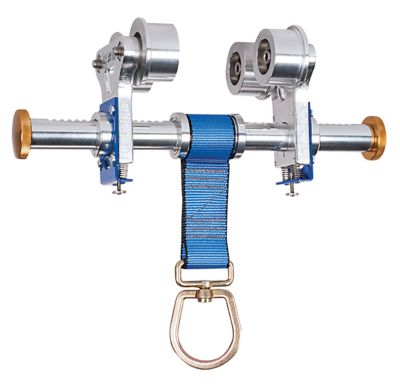 Beam Trolley
The Beam Trolley is a moveable anchorage connector designed to support either personnel or material. Trolley consists of a carriage with four wheels containing anti-friction bearings that are connected to aluminum housings and to a steel cross bar. Cross bar provides an anchorage point for attaching fall protection equipment. Trolley can be positioned anywhere along an overhead beam to provide mobility in a horizontal direction, and fits the support beam as specified by the user.
Discontinued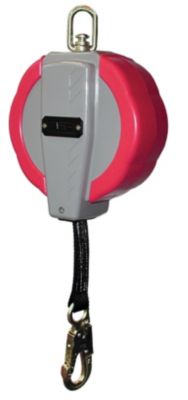 Aptura™ LT 30 Self-Retracting Lanyard
With its solid design and fast-acting brake mechanism, you can be confident that the Aptura™ LT 30 SRL will be there for you when you need it most. MSA has set a new standard in the mechanical fall protection market with the Aptura LT 30 Self-Retracting Lanyard (SRL). These features and more combine to deliver the lightest weight, most versatile SRL available on the market today.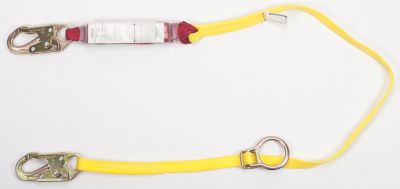 Sure-Stop® Energy-Absorbing Lanyard
Using a tear tape design, the Sure-Stop® Energy-Absorbing Lanyard keeps fall arrest forces under 900 lbs/6kN. Energy absorbing lanyards are a component of a personal fall arrest system. They provide a means of connection between the back (dorsal) D-ring of MSA full-body harnesses and a qualified anchorage and anchorage connector.