Featured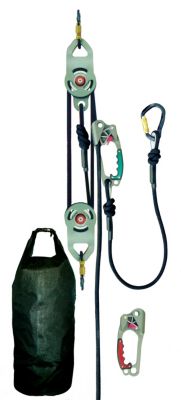 Rescue Utility System
The Rescue Utility System is primarily used for raising and lowering people or equipment in rescue and industrial work access and ideal for confined space applications. A 4:1 rescue pulley system Pulleys are equipped with a built-in anti-reversing lock. Offers rapid deployment, is virtually maintenance free, and is rated for two-person load.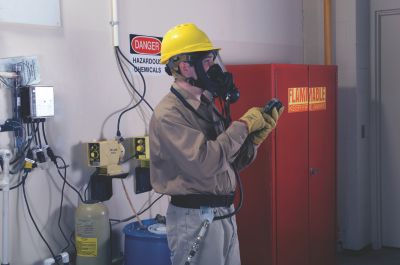 PremAire® Cadet Supplied Air Respirator
Get air on demand with this high-performance, Type C, supplied-air respirator. Mask-mounted regulator responds quickly to changing breathing requirements. Maintains a slight positive pressure to prevent contaminants from invading the face piece. Ideal for chemical and petrochemical processing, municipal utilities, and asbestos and lead paint abatement, as well as non-IDLH environments such as pharmaceutical applications and hazardous materials clean up. Available as a basic supplied air device or as a combination air-line/air-purifying respirator.
PremAire® Supplied Air Respirator System
This full-face, pressure-demand, Type-C supplied-air respirator features a patented waist-mounted manifold for incredible flexibility. Can be converted from a supplied-air device to an air-purifying system. Dual-supply option lets users connect from one pressurized continuous air source to another—without losing continuity of airflow. The vortex tube option delivers whole-body temperature control for added comfort.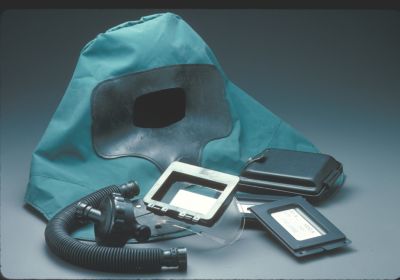 Abrasi-Blast™ Supplied Air Respirator
This supplied-air respirator provides respiratory and upper body protection for personnel engaged in abrasive blasting. Includes hood, face piece with lens housing, breathing tube, lens cartridge, flow-control device, air-supply hose, and support belts. Ideal for a range of applications including blasting operations.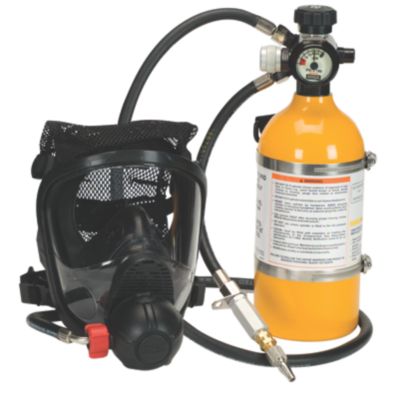 PremAire® Cadet Escape Respirator
This combination supplied-air respirator with SCBA is designed especially for escape. Versatile, comfortable and affordable, it features a single-assembly first-stage regulator and cylinder valve. Small in size and profile, this one is ideal for working in tight places.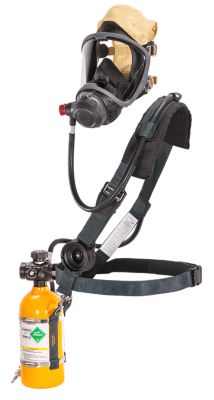 G1 PremAire® Cadet Escape Respirator
Introducing the latest addition to the G1 Series, the G1 PremAire Cadet Escape.  This combination supplied air respirator with escape cylinder offers a streamlined, lightweight design and incorporates one of the most technologically advanced, lightest and lowest profile facepieces on the market today.
Discontinued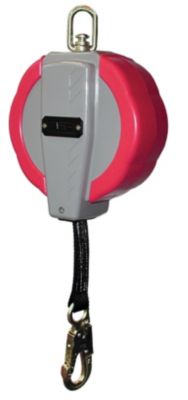 Aptura™ LT 30 Self-Retracting Lanyard
With its solid design and fast-acting brake mechanism, you can be confident that the Aptura™ LT 30 SRL will be there for you when you need it most. MSA has set a new standard in the mechanical fall protection market with the Aptura LT 30 Self-Retracting Lanyard (SRL). These features and more combine to deliver the lightest weight, most versatile SRL available on the market today.

SureClimb® Vertical Lifeline Cable Systems
SureClimb® Vertical Lifeline Cable Systems and cable grabs are designed to provide ladder fall protection when climbing or descending ladders or vertical structures up to 300 feet in height. MSA SureClimb Fall Protection Systems are designed for temporary ladder climbing applications.