Featured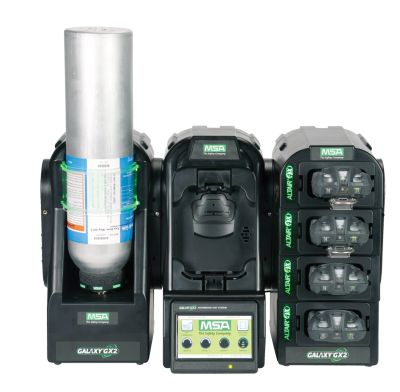 GALAXY® GX2 Automated Test System
Simplicity counts with the MSA GALAXY® GX2 Automated Test System for advanced safety management and effortless operation. The GALAXY GX2 Automated Test System provides simple, intelligent testing and calibration of MSA ALTAIR® and ALTAIR PRO Single-Gas Detectors and ALTAIR 4X and ALTAIR 5X Multigas Detectors. Easy-to-use automated test stand offers high performance as either stand-alone unit or integrated portable detector management system, enabling total data access and control of the MSA ALTAIR family Gas Detector fleet. New MSA Link™ Pro Software for proactive safety management; gas exposure email alerts, direct data input, live filtering, test and exposure queries, collecting and printing reports.
Featured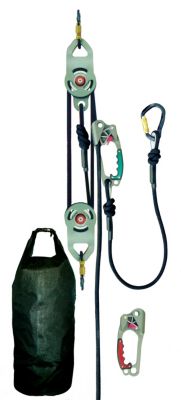 Rescue Utility System
The Rescue Utility System is primarily used for raising and lowering people or equipment in rescue and industrial work access and ideal for confined space applications. A 4:1 rescue pulley system Pulleys are equipped with a built-in anti-reversing lock. Offers rapid deployment, is virtually maintenance free, and is rated for two-person load.
Featured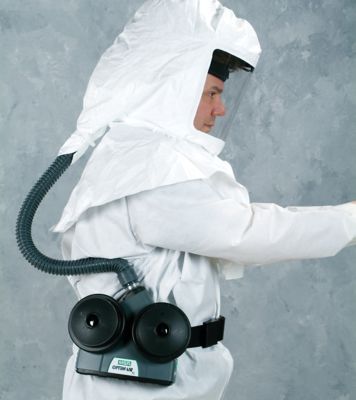 OptimAir® TL PAPR
The low-profile OptimAir® TL Powered Air-Purifying Respirator combines state-of-the-art design with superior "smart" features. The unit packages the motor blower, cartridges, and battery in a single hip-hugging design for lightweight comfort and fit. The low profile motor blower offers optimal airflow through a crushproof breathing tube, while the ergonomic battery pack allows for free movement within confined spaces. The unit automatically adjusts flow rates for altitude via an internal pressure sensor, while the cutting-edge design permits fast, accurate change-out of cartridges, hoods and batteries. The standard kit includes motor blower, smart charger, standard battery, hose, and decon belt.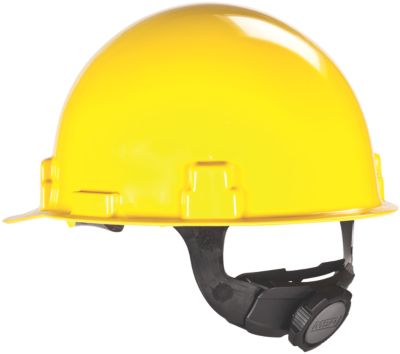 Thermalgard® Hard Hat Cap Style
When workers need a helmet with elevated temperature capability, the Thermalgard® Protective Cap provides protection in a high-strength, smooth crown helmet. The glass-reinforced nylon shell has a beaded edge for improved rigidity. Slots in the cap allow for mounting hearing protection muffs, welding shields, and faceshields.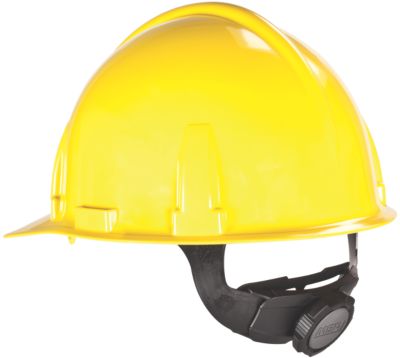 Topgard® Hard Hat Cap Style
Made of durable polycarbonate and featuring a uniridge design, these caps are specialty designed for use by utilities and other industries where head protection with dielectric protection is necessary. Retains limited resistance to top impact or penetration over a wide range of temperatures. Available in slotted or non-slotted design in a variety of colors.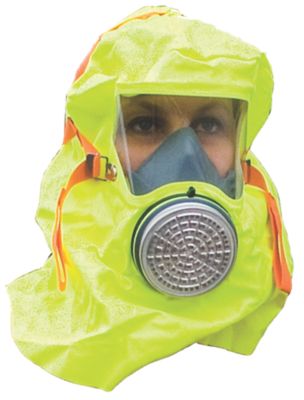 S-CAP Hood
This highly visible, one-size-fits-all yellow hood offers protection against smoke and gas from fires, especially carbon monoxide. The easy-to-use unit dons quickly and features a nose cup for a wide variety of head and face sizes, while the cotton neck seal ensures a tight fit. The high-performance filter offers thorough protection, while the wide lens provides an increased field of vision and the low breathing resistance reduces claustrophobia.