RescueAire Portable Air-Supply System
The RescueAire II Portable Air-Supply System is designed to meet the needs of Rapid Intervention Teams (RITs). The system consists of a lightweight Carbon-Wrapped cylinder, Quick-Fill emergency breathing system, ExtendAire emergency breathing system, and an MMR regulator, supported by a flame and heat-resistant harness. The RescueAire II is a complete system that can provide emergency breathing air for most any victim and is available in both low-pressure (2216 psig) and high-pressure (4500 psig) versions.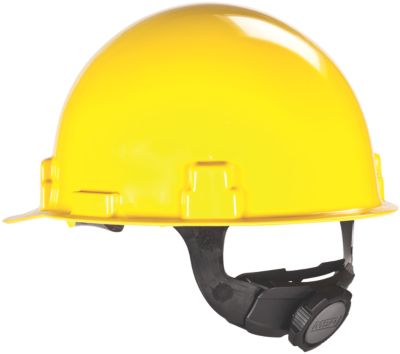 Thermalgard® Hard Hat Cap Style
When workers need a helmet with elevated temperature capability, the Thermalgard® Protective Cap provides protection in a high-strength, smooth crown helmet. The glass-reinforced nylon shell has a beaded edge for improved rigidity. Slots in the cap allow for mounting hearing protection muffs, welding shields, and faceshields.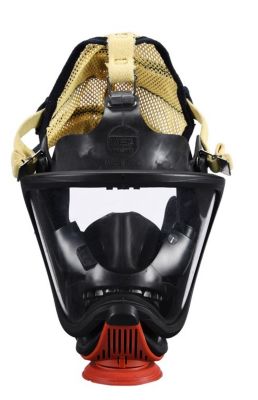 Ultra Elite® Positive Pressure Full-Face Masks
Combining state-of-the-art features with MSA's precision engineering, the Ultra Elite full-face mask is our top model in this range. The ergonomic design makes this a comfortable unit, while the 5-point harness makes it easy to put it on or take it off. The distortion-free coated lens provides a wide field of vision, while the unique airflow prevents lens misting. The face blank has a single-sealing flange and comes in rubber or silicone, while the speech diaphragm makes communication easy to discern. The model has more than 40 different versions, making it the perfect mask for many different applications.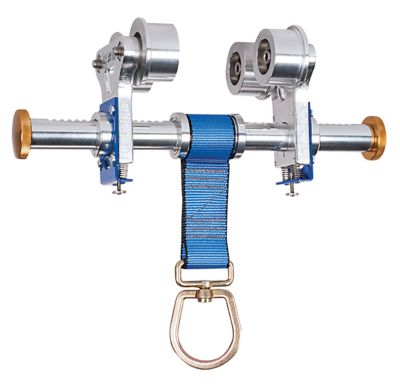 Beam Trolley
The Beam Trolley is a moveable anchorage connector designed to support either personnel or material. Trolley consists of a carriage with four wheels containing anti-friction bearings that are connected to aluminum housings and to a steel cross bar. Cross bar provides an anchorage point for attaching fall protection equipment. Trolley can be positioned anywhere along an overhead beam to provide mobility in a horizontal direction, and fits the support beam as specified by the user.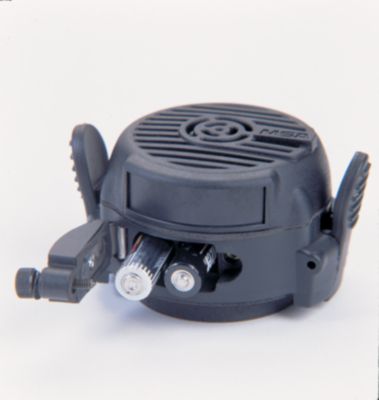 Ultra Elite Accessories
This ensemble contains several accessories for our purpose-built Ultra Elite mask. The options include a spectacle kit, adhesive protective visors, welders adapter, a mask tightness tester, and a carrying case. The sturdy carrier features a carrying strap for convenient access, while a radio communication kit ensures a user can maintain close contact while wearing the full-face mask.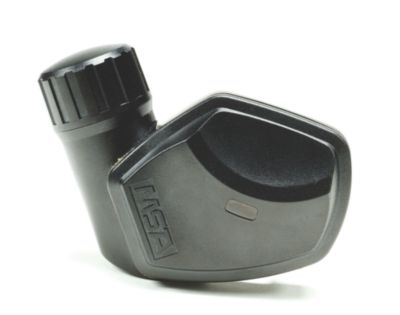 Nightfighter™ Heads-Up Display System
Clearly and easily see air cylinder content when wearing an MSA Ultra Elite Facepiece. This display system includes a transmitter assembly that securely mounts to the SCBA shoulder gauge pressure hose. Sends a digitally encoded signal to the facepiece-mounted receiver. Displays cylinder contents in one-quarter increments. Features 7 LED light patterns.