FireHawk® Air Mask Upgrade Kits
These upgrade kits are designed to bring 2002-edition MSA FireHawk® Air Masks into compliance with NFPA 2007-edition standards. Features new electronics (except electronic communications devices), carrier and harness, and MMR regulator components.
Discontinued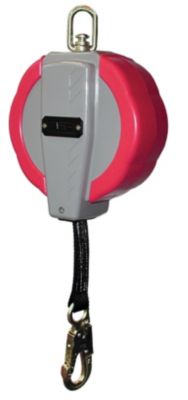 Aptura™ LT 30 Self-Retracting Lanyard
With its solid design and fast-acting brake mechanism, you can be confident that the Aptura™ LT 30 SRL will be there for you when you need it most. MSA has set a new standard in the mechanical fall protection market with the Aptura LT 30 Self-Retracting Lanyard (SRL). These features and more combine to deliver the lightest weight, most versatile SRL available on the market today.