Featured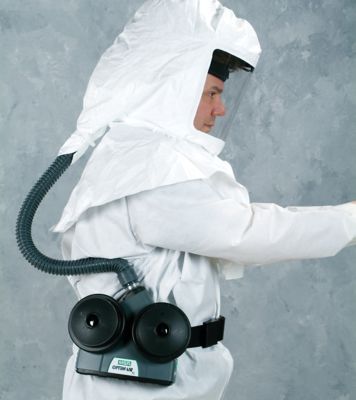 OptimAir® TL PAPR
The low-profile OptimAir® TL Powered Air-Purifying Respirator combines state-of-the-art design with superior "smart" features. The unit packages the motor blower, cartridges, and battery in a single hip-hugging design for lightweight comfort and fit. The low profile motor blower offers optimal airflow through a crushproof breathing tube, while the ergonomic battery pack allows for free movement within confined spaces. The unit automatically adjusts flow rates for altitude via an internal pressure sensor, while the cutting-edge design permits fast, accurate change-out of cartridges, hoods and batteries. The standard kit includes motor blower, smart charger, standard battery, hose, and decon belt.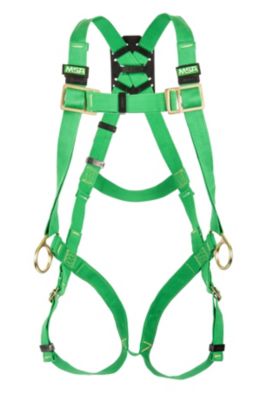 Thermatek Harnesses
With chemical- and heat-resistant Kevlar®/Nomex® blend webbing, the Thermatek full body, vest-style harness is an effective fall arrest solution. Features webbing and stitching in contrasting colors for easier inspection, and Qwik-Fit leg straps for easy connection.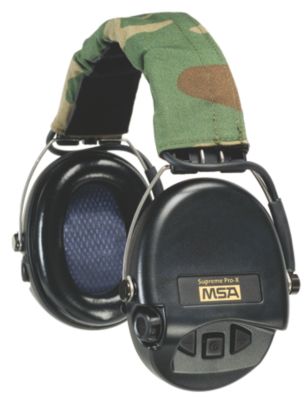 Supreme® Pro-X Earmuff
The Supreme Pro-X features high amplification with natural, realistic sound to provide excellent protection in noisy environments. Two separate waterproof microphones provide optimum stereo effect and location of sound direction. By wearing Supreme ear muffs you can communicate face-to-face as well as hearing commands and instructions without removing the hearing protector, even when others are shooting. The removable headband is washable, while the slim cups offer a lightweight, attractive design.