Featured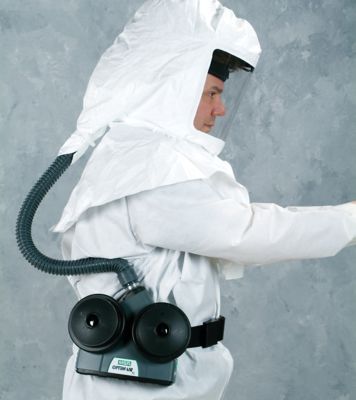 OptimAir® TL PAPR
The low-profile OptimAir® TL Powered Air-Purifying Respirator combines state-of-the-art design with superior "smart" features. The unit packages the motor blower, cartridges, and battery in a single hip-hugging design for lightweight comfort and fit. The low profile motor blower offers optimal airflow through a crushproof breathing tube, while the ergonomic battery pack allows for free movement within confined spaces. The unit automatically adjusts flow rates for altitude via an internal pressure sensor, while the cutting-edge design permits fast, accurate change-out of cartridges, hoods and batteries. The standard kit includes motor blower, smart charger, standard battery, hose, and decon belt.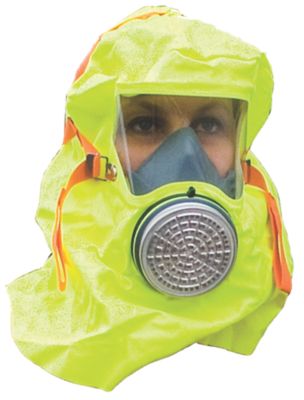 S-CAP Hood
This highly visible, one-size-fits-all yellow hood offers protection against smoke and gas from fires, especially carbon monoxide. The easy-to-use unit dons quickly and features a nose cup for a wide variety of head and face sizes, while the cotton neck seal ensures a tight fit. The high-performance filter offers thorough protection, while the wide lens provides an increased field of vision and the low breathing resistance reduces claustrophobia.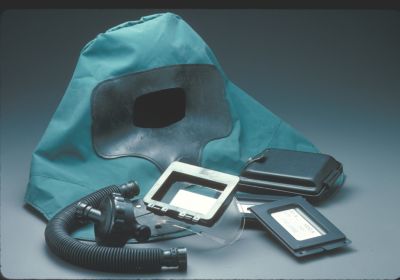 Abrasi-Blast™ Supplied Air Respirator
This supplied-air respirator provides respiratory and upper body protection for personnel engaged in abrasive blasting. Includes hood, face piece with lens housing, breathing tube, lens cartridge, flow-control device, air-supply hose, and support belts. Ideal for a range of applications including blasting operations.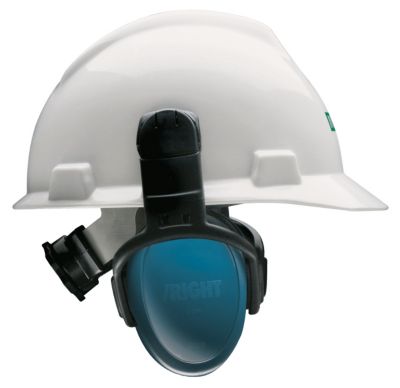 left/RIGHT™ Cap-Mounted, Passive
The MSA left/RIGHT™ Ear Muffs have dedicated right and left ear cups that are designed to fit ears of all shapes and sizes which offers increased comfort and protection.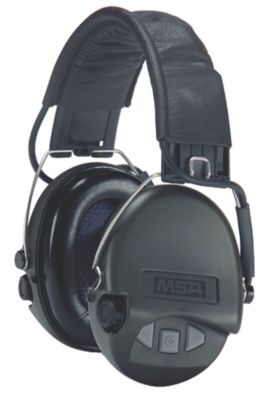 Supreme® Pro Earmuff
The Supreme level dependent ear muffs protect from hazardous noise while allowing users to hear surrounding sounds. By wearing Supreme ear muffs you can communicate face-to-face as well as hearing commands and instructions without removing the hearing protector, even when others are shooting.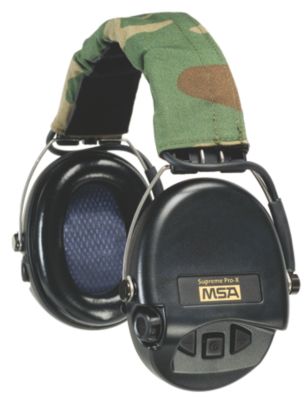 Supreme® Pro-X Earmuff
The Supreme Pro-X features high amplification with natural, realistic sound to provide excellent protection in noisy environments. Two separate waterproof microphones provide optimum stereo effect and location of sound direction. By wearing Supreme ear muffs you can communicate face-to-face as well as hearing commands and instructions without removing the hearing protector, even when others are shooting. The removable headband is washable, while the slim cups offer a lightweight, attractive design.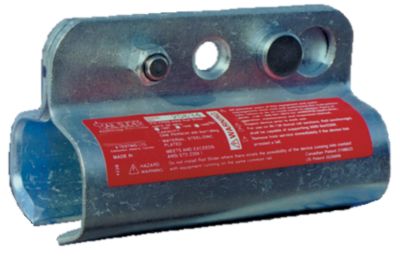 Rail-Slider Anchorage Connector
This device is easily and quickly installed anywhere along an approved anchorage (rail). The Rail Slider™ Anchorage Connector will move along the rail, pulled by the worker's lanyard/harness. No unhooking and re-hooking of the lanyard is required when changing work locations. The rail slider consists of a pair of rail profile plates, which interlock via a set of receiving bolts. A lanyard is attached to an approved carabiner securing the profile plates to the crown of the rail.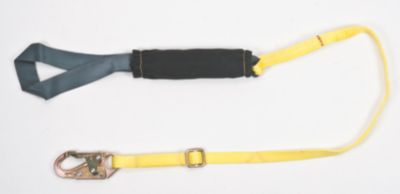 ArcSafe® Energy-Absorbing Lanyard
Providing electrical arc flash protection, ArcSafe® Lanyards use a tear-tape design to keep fall arrest forces below 900 lbs. ArcSafe® Energy Absorbing Lanyards connect the back (dorsal) D-ring of MSA full-body harnesses to a qualified anchorage and anchorage connector. 

SureClimb® Vertical Lifeline Cable Systems
SureClimb® Vertical Lifeline Cable Systems and cable grabs are designed to provide ladder fall protection when climbing or descending ladders or vertical structures up to 300 feet in height. MSA SureClimb Fall Protection Systems are designed for temporary ladder climbing applications.