Discontinued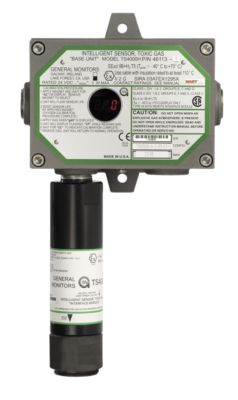 TS4000H Toxic Gas Detector
The TS4000H Intelligent Toxic Gas Detector continuously monitors a variety of toxic gases in the ppm range or oxygen deficiency, delivering highly accurate detection and protection. The unit features one person calibration and virtually self-calibrates by simply activating a magnetic switch and applying gas. It provides status indication and alarm outputs. Configurations with relays, Modbus, and HART are available to meet many needs.
Featured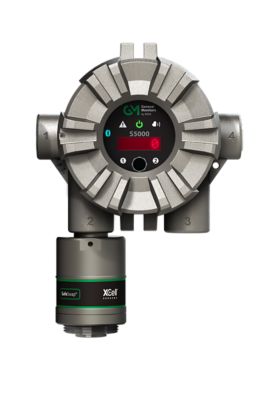 General Monitors S5000 Gas Monitor
It operates over a wide temperature range using a variety of gas sensing technologies. Breakthrough XCell® gas sensors with TruCal® technology extends calibration cycles up to 18 months and actively monitors sensor integrity for ultimate peace of mind.