Featured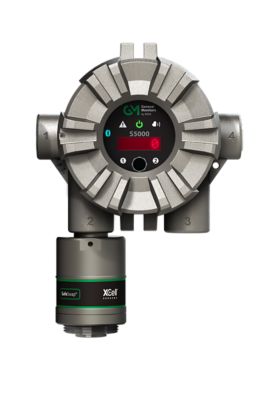 General Monitors S5000 Gas Monitor
It operates over a wide temperature range using a variety of gas sensing technologies. Breakthrough XCell® gas sensors with TruCal® technology extends calibration cycles up to 18 months and actively monitors sensor integrity for ultimate peace of mind.
Featured
IR400 Point IR Gas Detector
The IR400 Infrared (IR) Point Detector is a hydrocarbon gas detector that continuously monitors combustible gases and vapors within the lower explosive limit (LEL) and provides alarm indication. It features an industry-leading response time of ≤ 3 seconds, even with a splash guard installed. All electronics are contained within an explosion-proof housing so that the IR400's detector information can be processed locally. Configurations with analog output, Modbus and HART are also available.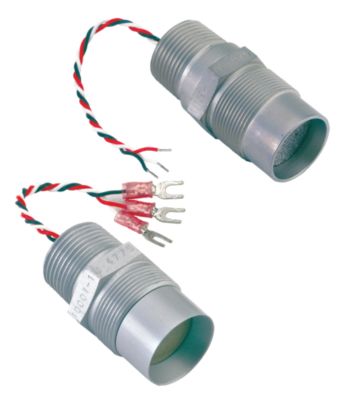 Catalytic Bead Sensors
The General Monitors catalytic bead gas sensors are well known for their sensitivity, reliability and longevity and make them the first choice for most users of the catalytic oxidation gas detection principle. Every component is manufactured in-house to ensure optimum performance. Careful matching of the active and reference elements ("beads") result in a sensor that has negligible zero drift with respect to changes in humidity, pressure, and temperature.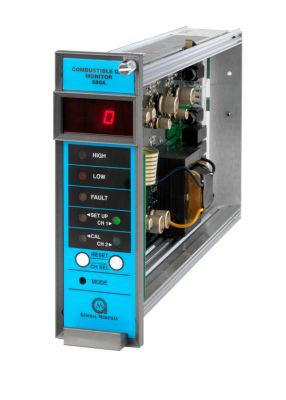 580A Dual-Channel Combustible Gas Monitor
The 580A is a compact, highly-versatile system for continuously monitoring combustible gas (hydrocarbon) concentrations in two locations. The system consists of two remote catalytic sensing assemblies and a solid-state controller. The controller automatically displays the higher reading channel on a digital display, scaled from 0-100% LEL (lower explosive limit). Manual override switching permits readout of the low channel at any time.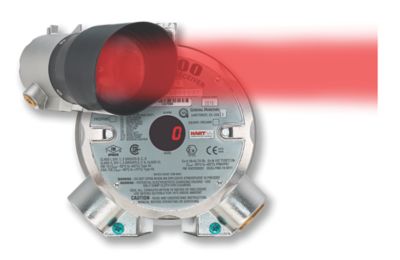 IR5500 Open Path Infrared Gas Detector
The IR5500 is an open path infrared (IR) gas detector that continuously monitors for flammable gas leaks over large open areas. It monitors in both the LEL-m and ppm-m ranges to detect both small and large leaks. The IR5500 offers the benefits of early detection with its high sensitivity to gas concentrations at the ppm levels.  This feature allows it to alarm faster than an LEL-only detector. Digital display and adjustable mounting arms ensure easy alignment. Factory calibrated for low-maintenance operation.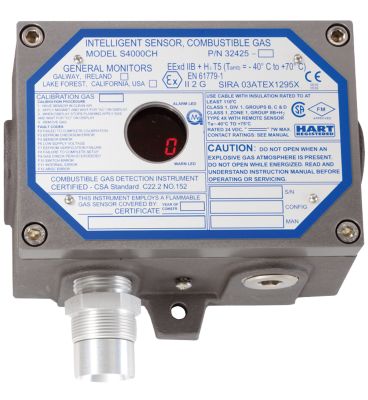 S4000CH Combustible Gas Detector
The S4000CH Intelligent Sensor is a microprocessor-based transmitter designed for use with General Monitors industry-leading catalytic bead sensors. It monitors combustible gases and vapors within the lower explosive limit (LEL) and provides status indication and alarm outputs. Complies with ANSI/ISA 12.13.01-2000 performance requirements for combustible gas detectors.