Justin Bell
Justin Bell is a North American Training Instructor for Fixed Gas/Flame Detection and Portable Gas Detection Instruments. Beginning his MSA journey in 2017, Justin was involved in the manufacturing and testing of MSA's ElectroChemical sensors. Working in this capacity he was exposed to MSA's proprietary gas detection sensor manufacturing process. This level of experience lends to his knowledge of utilizing the XCell sensor technology to its fullest potential to create a safe and efficient customer experience.
Prior to joining MSA, Justin achieved the status of expert adult trainer through Cornell University's TCI/RCP. He has over 10 years of training experience working with adult learners and developing training programs. Furthermore, he also spent time as an Emergency Services Dispatcher working hand and hand with First Responders utilizing MSA safety products. Justin has dedicated his professional career to the philosophy of educating individuals through life long learning.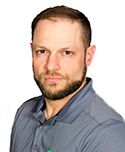 Skyler Cook
Skyler Cook is a North American training instructor, specializing in fall protection and confined space operations, with over 20 years of experience in the life safety field. Prior to joining MSA, Skyler was a firefighter in the United States Air Force. He received his fire protection training at the DoD Louis F. Garland Fire Academy in San Angelo, Texas. Skyler spent 10 years active duty in the Air Force, and six years as a DoD contractor in Kuwait. During his career, he received numerous International Fire Service Accreditation Congress (IFSAC) certifications including: Fire Officer II, Fire Instructor III, Hazardous Materials Incident Commander, Confined space/high angle rescue technician, Hazardous Materials Technician, as well as Airport Firefighter. Skyler also spent four years as a fire ground operations instructor at the Louis F. Garland fire academy, where he obtained his Air Education and Training Command (AETC) Master Instructor certification. After his military career, he received a Bachelor of Sciences degree in Safety and Health Management from Slippery Rock University, PA. Upon graduation before coming to MSA, he began his safety career at an international distribution company as a Safety and Health coordinator.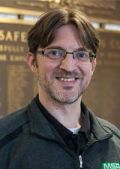 Peter Elliott
Peter joined the MSA CARE training team in 2014 as a technical Instructor. Prior to joining the training group he has spent over 5 years with MSA's Customer Service department working as a specialist with the First Responder Team and 2 years on MSA's Inside Sales and Business Development Team as the First Responder specialist. Peter has also been volunteer Firefighter using MSA SCBA since 2007. It is during these years that Peter received his experience and knowledge with various types of MSA SCBA. In all Peter brings over 7 years of technical knowledge and front line experience with MSA SCBA.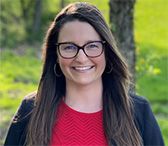 Kristin Grossman
Kristin Grossman is a North American Training Instructor for Fall Protection. Prior to joining the Training team, Kristin spent two years in the MSA Customer Service Department at the Corporate Center in Cranberry. She brings more than ten years of previous customer experience in various roles, including leading a team of associates to strive for results in metrics and sales using strategic agility in scheduling and planning.
Kristin received her bachelor's degree from Slippery Rock University. She has completed multiple OSHA and Competent Person safety classes to expand her safety experience. Kristin's energy and enthusiasm are contagious. In her personal time, she volunteers with MSA at Family House as well as for the Batch Foundation. She is a certified Yoga instructor and enjoys other active hobbies such as kayaking, bike riding, and going for hikes at state parks.
Spencer Hunter
Spencer Hunter is a North American Training Instructor Specializing in Fall Protection, Confined Space Operations and MERIT. He began his career in the building trades as a Local 66 Operating Engineer and transitioned into a craft-based safety role on the construction of Shell's ethylene cracker plant which employed over 8,000 union workers at peak. Spencer next went on to obtain a Bachelor of Sciences degree in Safety and Health Management from Slippery Rock University. Upon completion of his degree, Spencer shifted from the construction industry to the manufacturing industry where he obtained a role as a Global Health and Safety Intern at MSA. He provided support worldwide at approximately 25 locations and traveled to various production sites to provide support at a site-level before transitioning into his role as a North American Training Instructor within the company.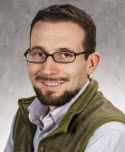 Chris Irwin
Chris Irwin, ASHM, is a global training instructor and safety program developer with MSA, having worked in the development of both fall protection and confined space entry training programs for the company and within the field of health and safety since 2008. Having received a Bachelor of Sciences degree in Safety and Health Management, Chris began his career at an OSHA Voluntary Protection Program (VPP) Star manufacturing facility as an Environmental, Health, and Safety specialist before moving on to work as a site safety supervisor for the general contractor of a construction company of 150 union boilermaker workers and the oversight of pipefitters, iron workers, electricians, and general laborers at a dual-cycle power plant build.
Since 2009 Chris has worked full-time as a safety trainer for open enrollment and contractual trainings in everything from basic fall protection, competent person, and train-the-trainer programs to tower, wind turbine, and confined space rescue, where he currently holds a certification from CMC as a Confined Space Rescue Technician. Besides training, he has also worked extensively carrying out on-site OSHA-style safety inspections pertaining to all areas of the 1910 and 1926 regulations, consulting with safety managers to establish corporate programs and policies. Within industry, he has worked inside a diverse group of industry sectors, including power generation, automotive, steel, and petrochemical production while at the same time working with construction firms in the civil, residential, tower, and city commercial construction projects. Additionally, Chris is a certified OSHA 10 and 30-Hour trainer for both General Industry and Construction.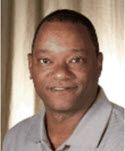 Jason Jenkins
Jason Jenkins started with MSA in 2003 as a Customer Service Associate and has obtained valuable knowledge on MSA products, service and support. Prior to joining MSA, Jason worked for an Industrial supplier as an employee trainer and product specialist. Jason was an MSA Customer Service group Team Leader, where he supported and trained our own Customer Service Associates and worked closely with our Channel Partners and our end users. He has also been on the front line of support for many of MSA's current product launches including the G1 and GX2, and has worked on various specialty teams projects including our Issues Resolution group.

Matt Klein
Matt has been a CARE technical instructor since 2008. Prior to becoming an instructor, Matt worked for ten years with MSA Customer Service, five of which were as a specialist on the First Responder Technical Support Team. It was during that time of working his way up the Customer Service ladder that he honed his knowledge and experience in SCBA maintenance and support. Matt has a Bachelor of Science degree in Communications Media at the Indiana University of Pennsylvania.
Justin Lewis
Justin Lewis a native of North Carolina has been involved in the fire service for the past 9 years. He was previously a paid Captain at Morehead City FIRE/EMS, serving as a Paramedic, Field Training Officer, Company Officer and on several committees during his 8.5 years with his department. Justin holds many level 2 state certificates in officer development and fire instruction. Before joining the fire service, Justin was an ASE Master Technician for 10 years, working with multiple manufacturers and being exposed to various dealer level training programs. Justin took his fire and automotive experiences and started an emergency equipment service and testing company. They focused on fire apparatus repair and all forms of NFPA testing including hose, ladder and pump testing. The joining of his careers has provided him with a wealth of experience and opportunities to interact and work with many manufacturers and their equipment. Recently, he completed an Associates in Emergency Medicine and plans to continue his Bachelor's degree.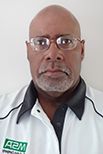 Wayne Scott
Wayne Scott was approached to join the Training Team in 2016 when MSA became a CPO approved provider of Working At Heights Training (WAH) and as such Wayne can instruct both the WAH and the WAH Refresher programs. Wayne began his career with MSA as a Customer Service Representative and then moved over to become a Coordinator with the Toronto Repair & Service team where he gained his product knowledge and helped grow the business. Wayne is a graduate of York University with a Bachelor of Arts degree in Economics.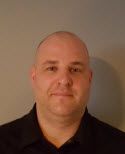 Scott Shepherd
Scott Shepherd joined our training team as both a CARE and MERIT instructor in 2015. He began his career with MSA in 1997 working as a Service Technician for Surety Manufacturing. He continued to work on and expand his technical expertise over the years eventually becoming a senior technician with MSA's Repair and Service department, servicing all models of MSA SCBA, Fall Protection, Portable Instruments, and Fixed Gas and Flame Detection products. Scott continued to hone his extensive product knowledge and skills working as a Field Service territory manager responsible for the Fixed Gas and Flame Detection field service in Western Canada.